Go to Inventory.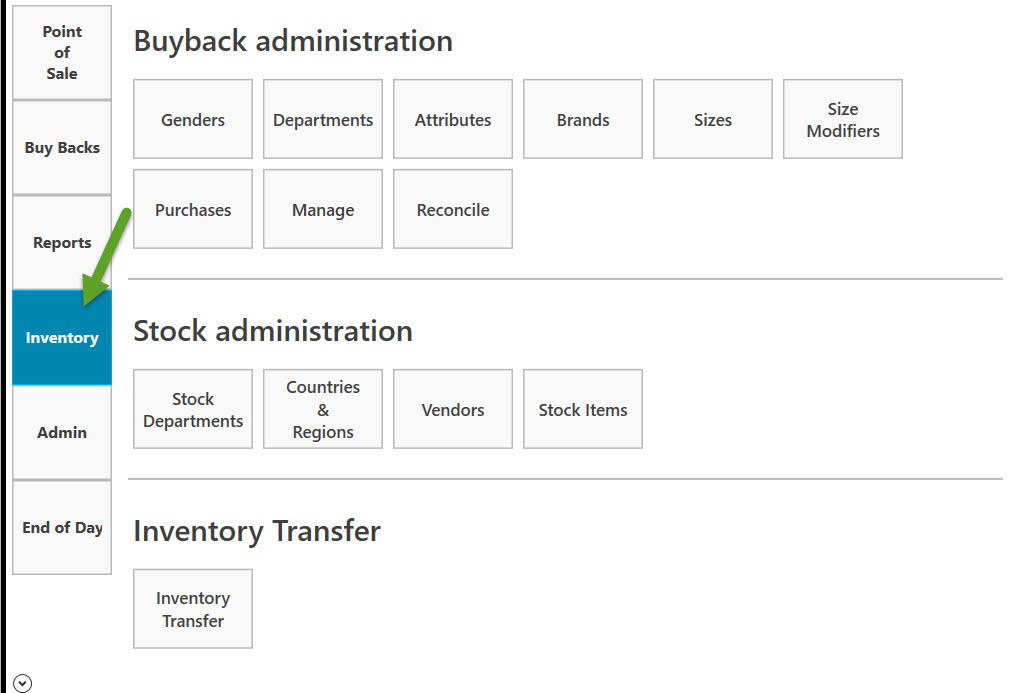 Go to Stock Items.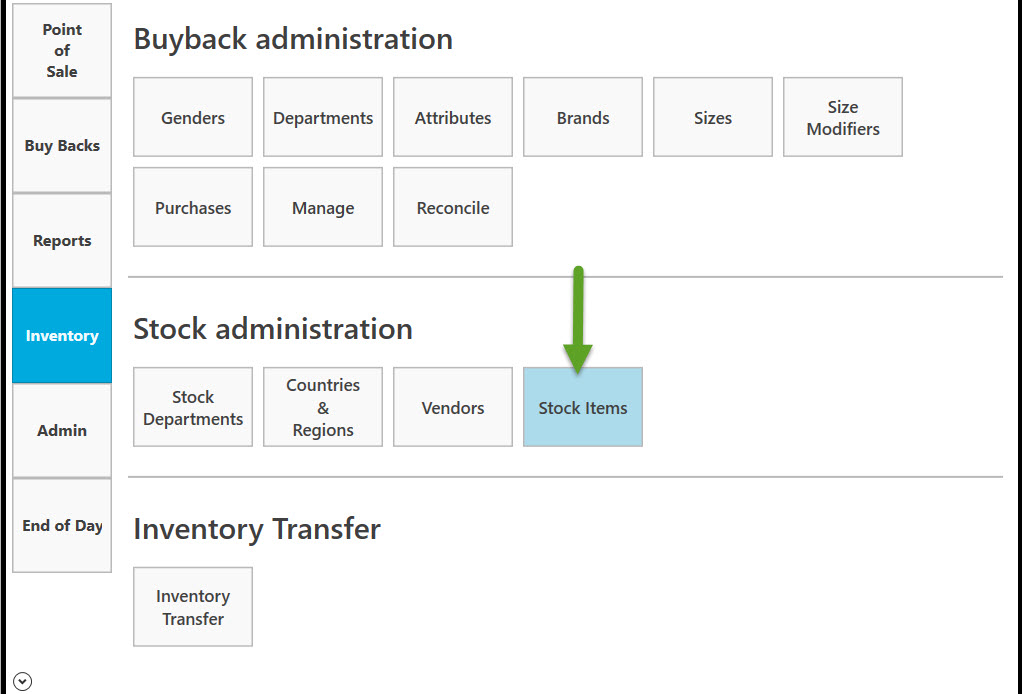 Select Add.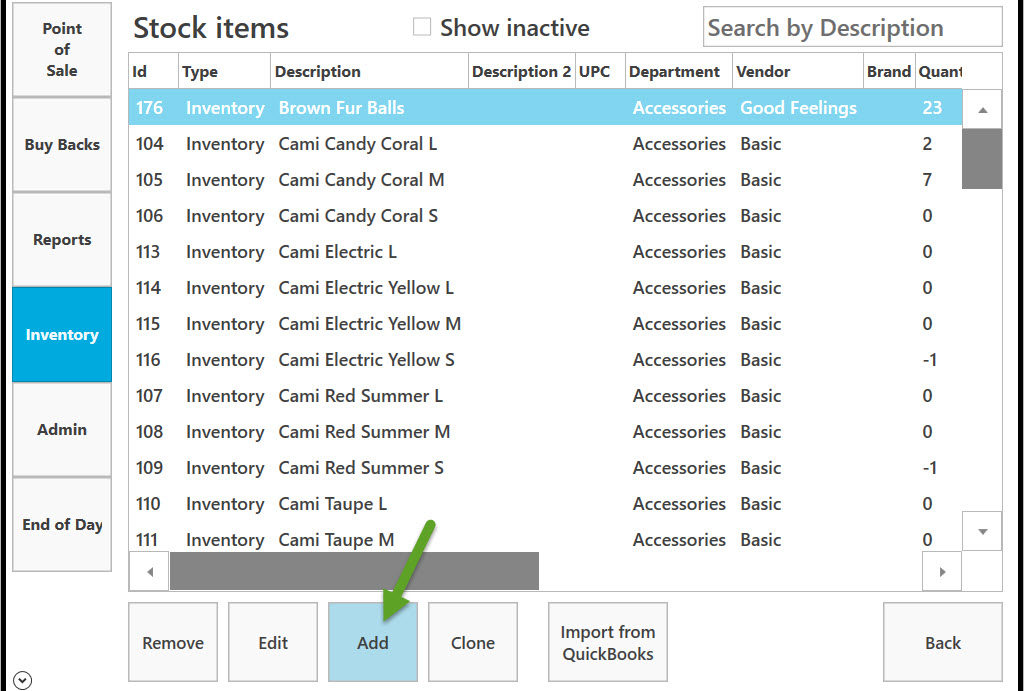 In the Editor window select Type from the drop down window and put Description in the field.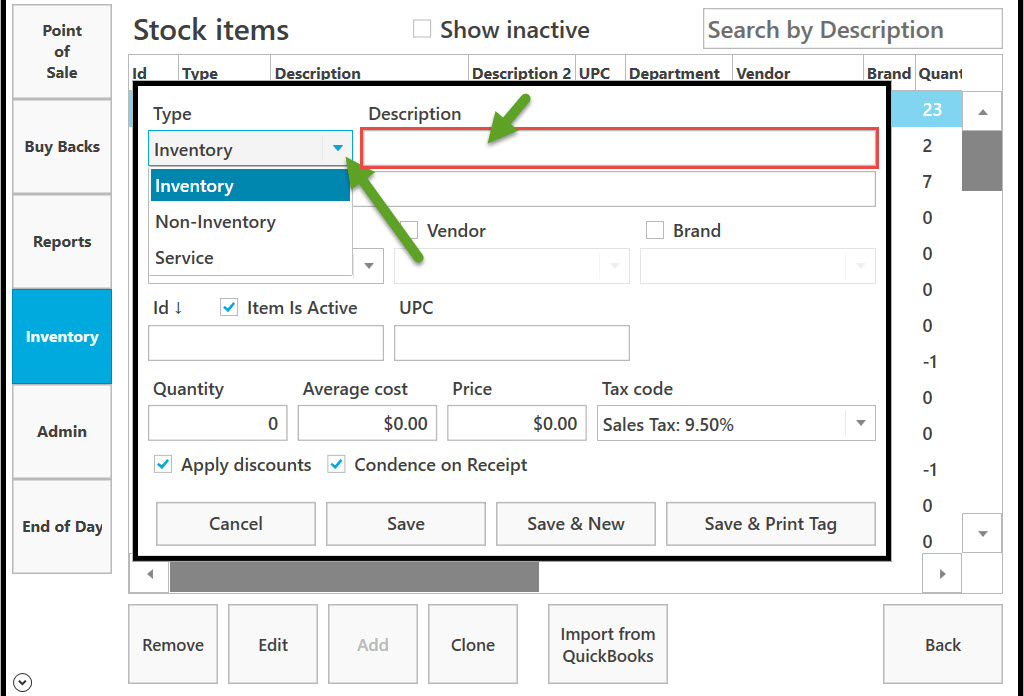 Put Description 2 if necessary.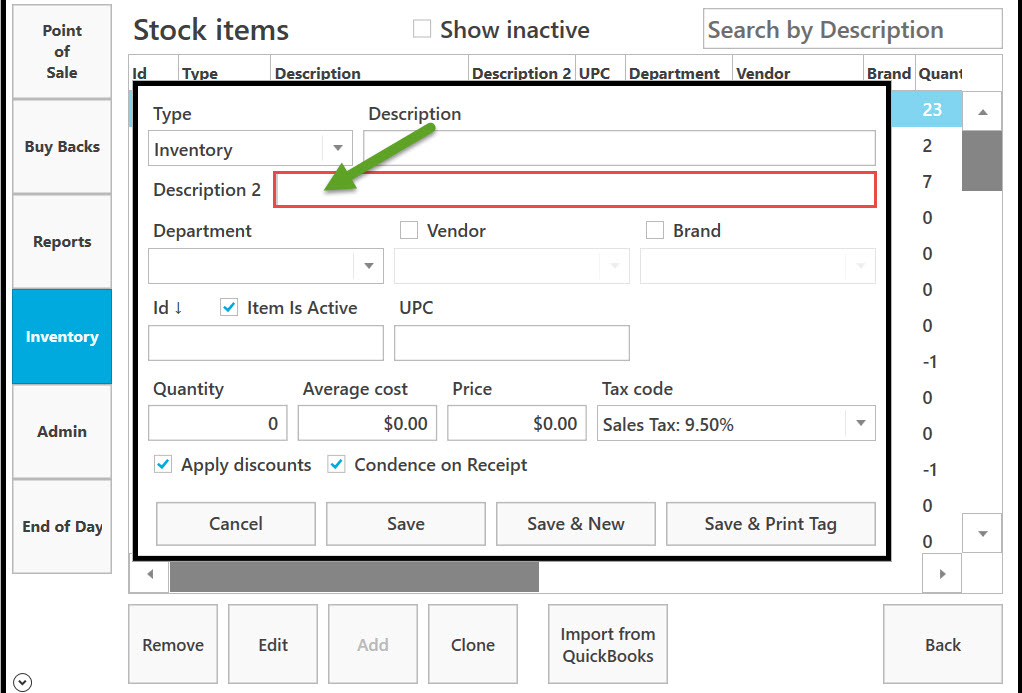 Select Department from the drop down list.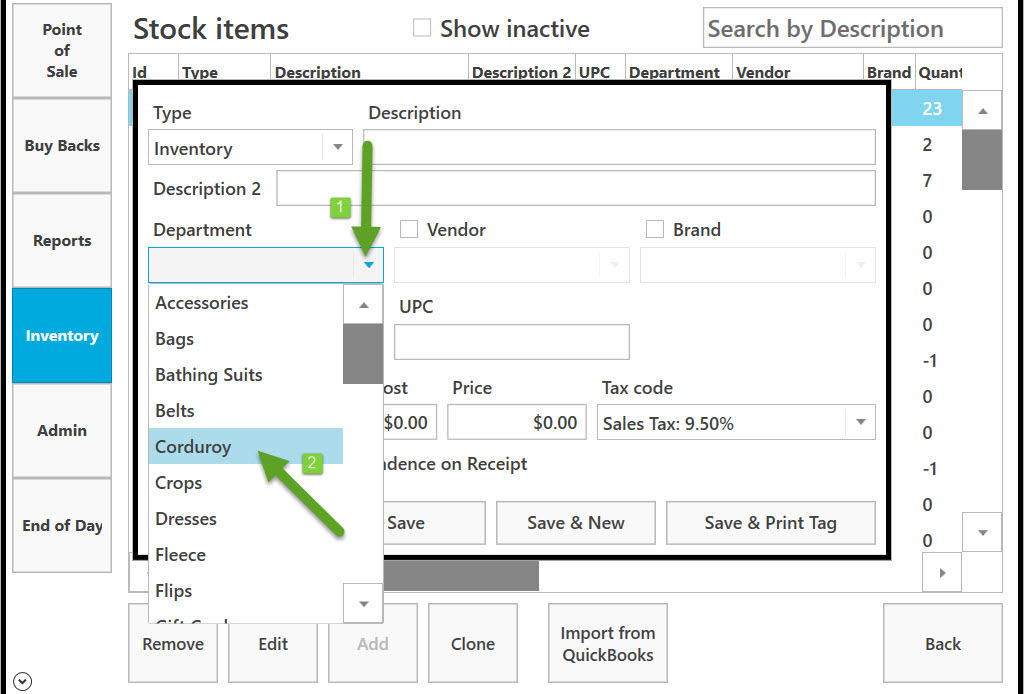 Check Vendor and/or Brand if necessary. Then select vendor and/or brand from the drop down list with a single left click.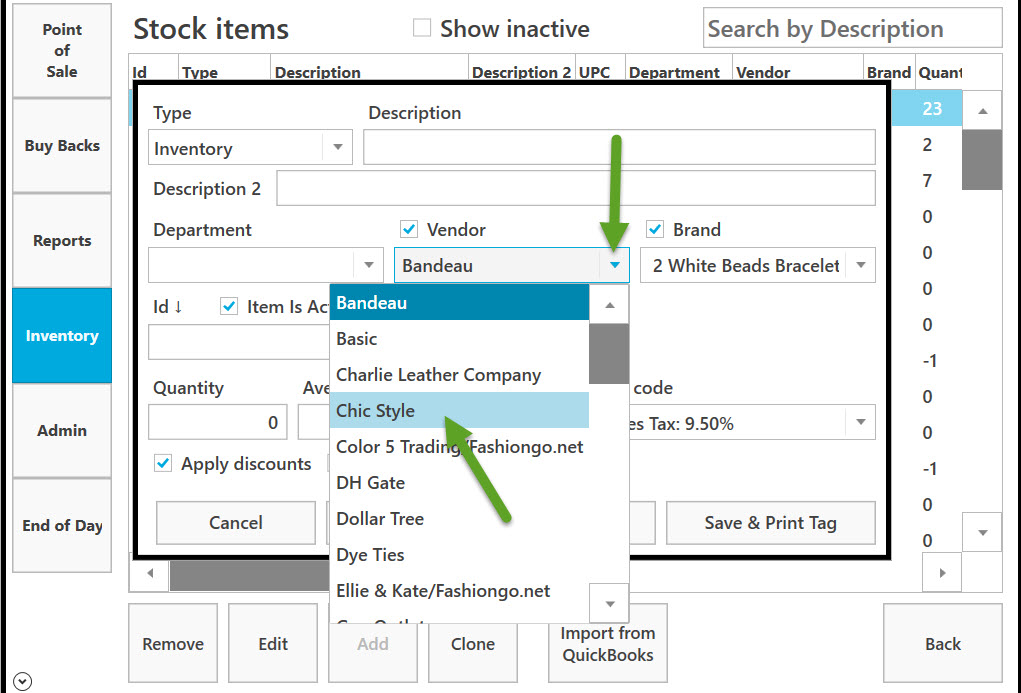 Check if Item is Active, put item Id and UPC (Universal Product Code) if necessary.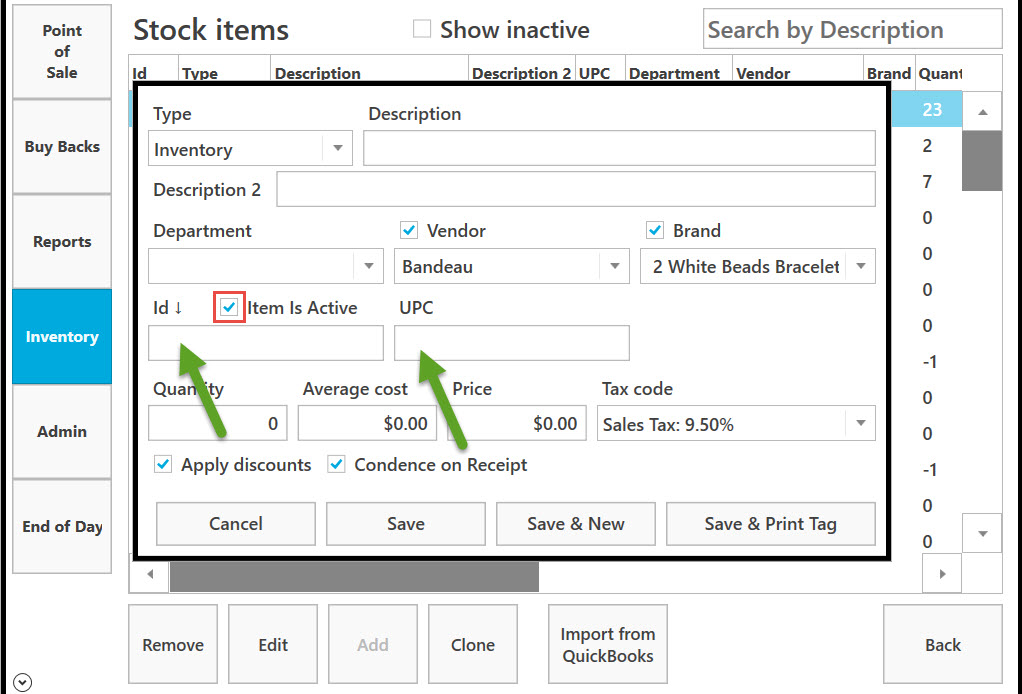 Put Quantity, Average cost and Price.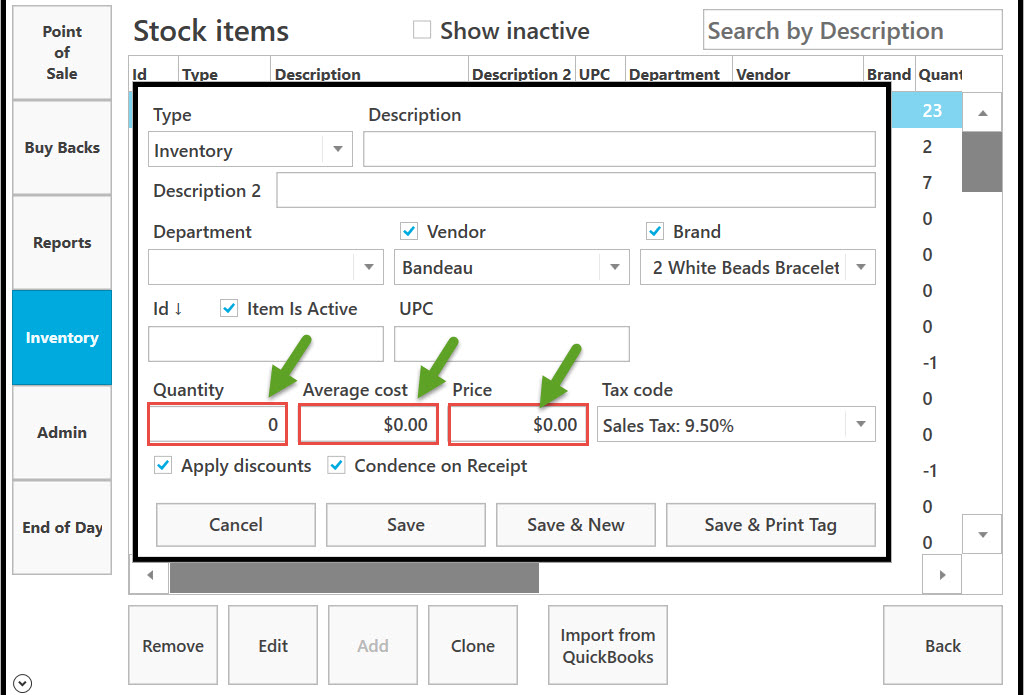 Select Tax code by clicking on down arrow and selecting from the drop-down list.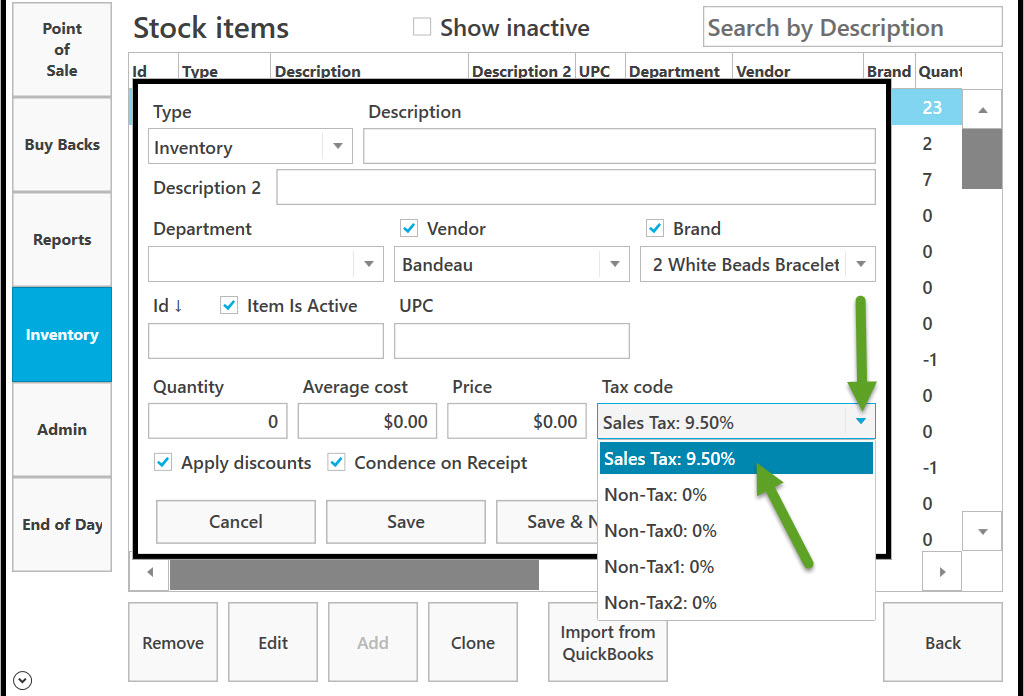 Check Apply discounts and Condense on Receipt if needed.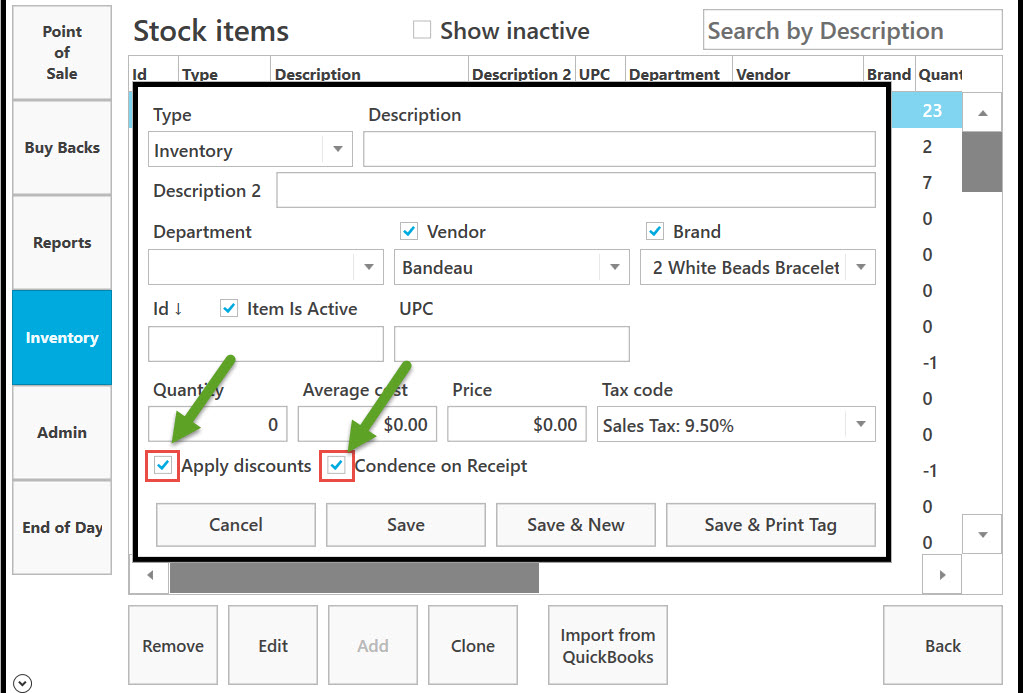 Select Save to save.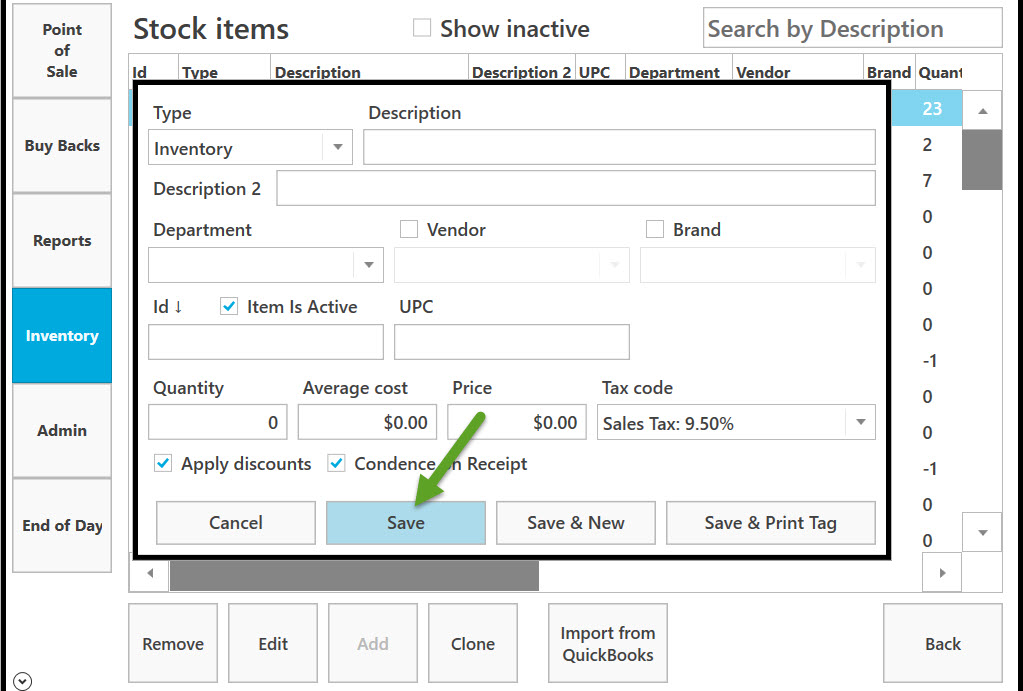 Select Cancel to return to the Item list.