How to do Inventory Transfer
Go to Inventory.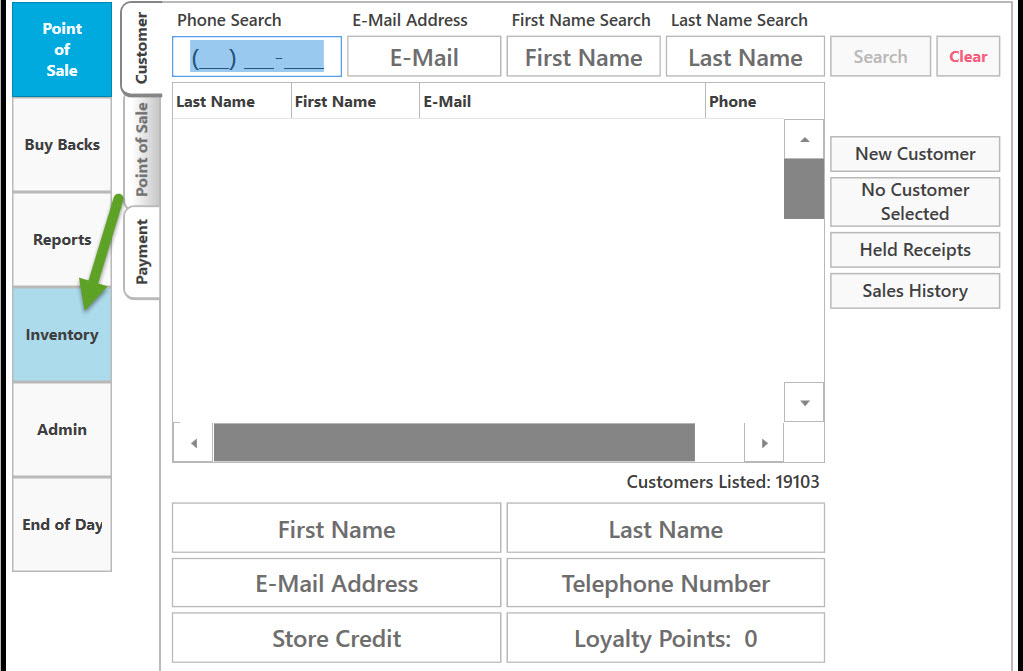 Go to Inventory Transfer.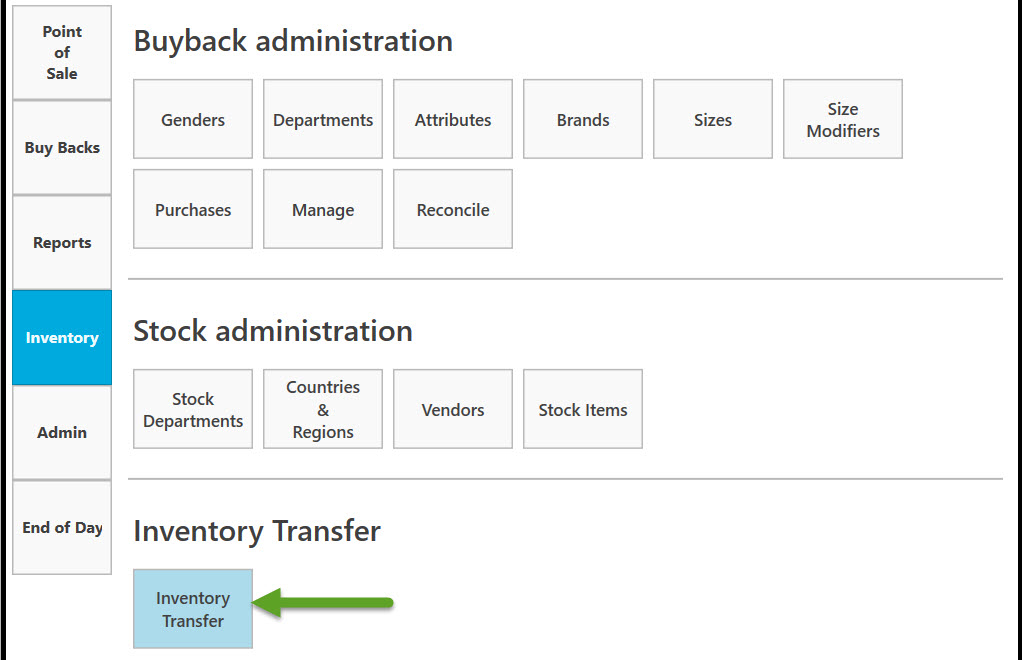 Type New container description. Then click on Create New Container.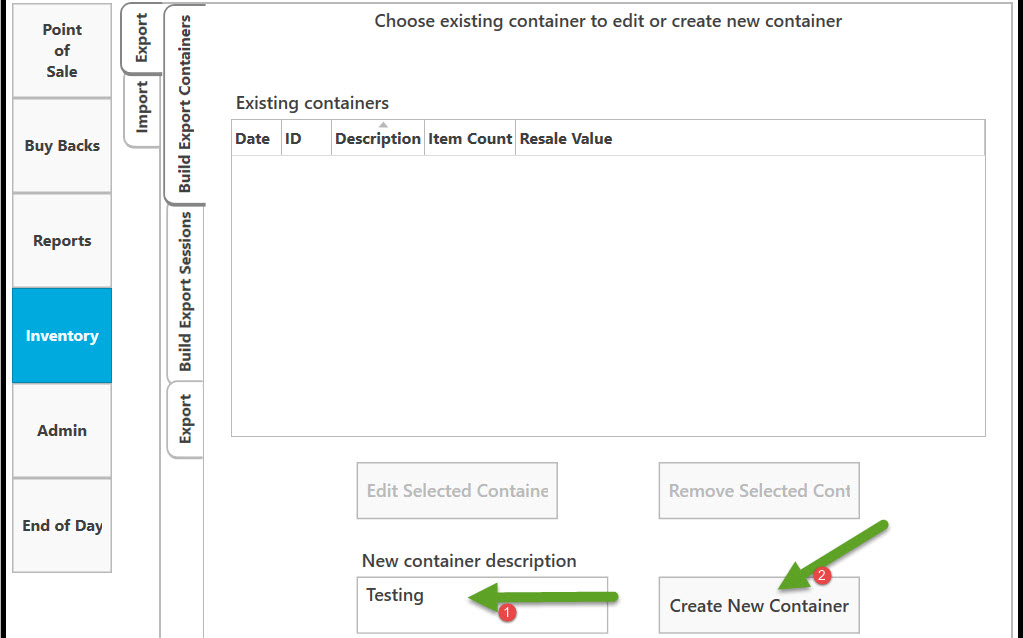 Container description will appear.
Scan Item or Enter Item ID in the field.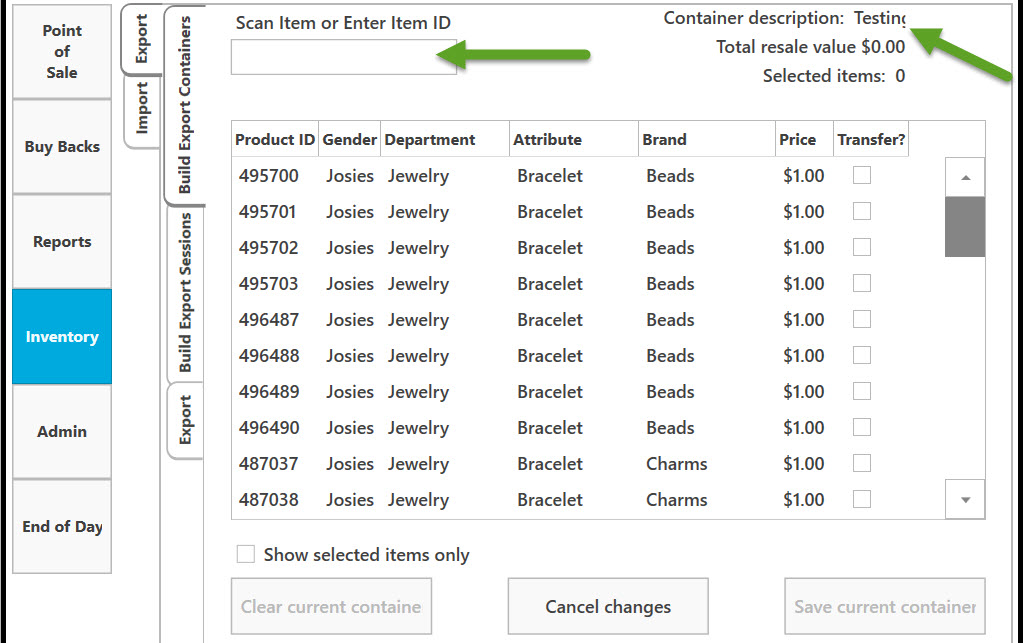 The item will be selected from the list.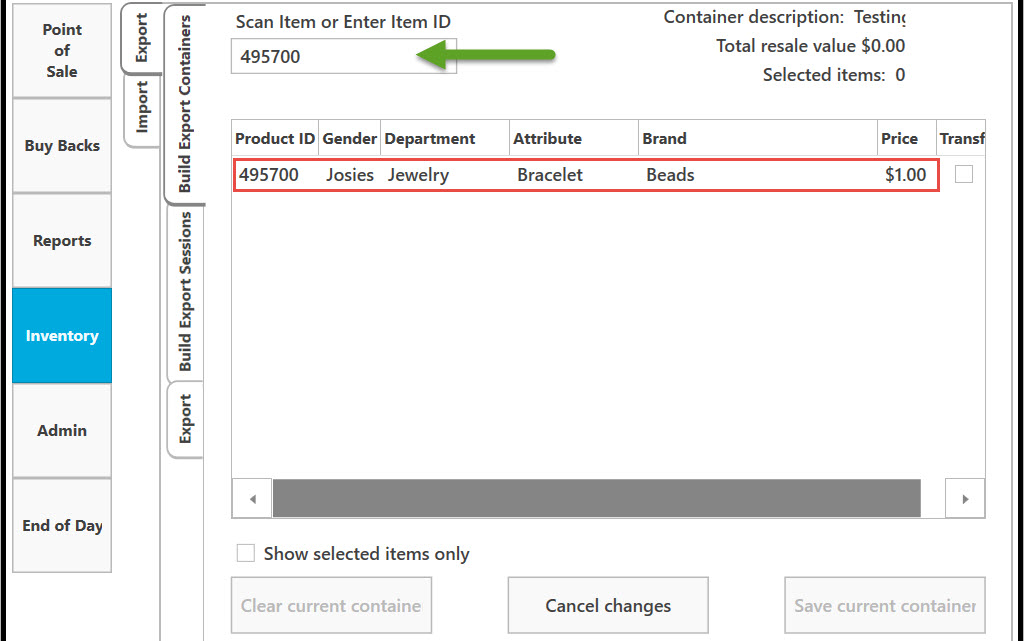 Select Item to Transfer. Then click on Save current container.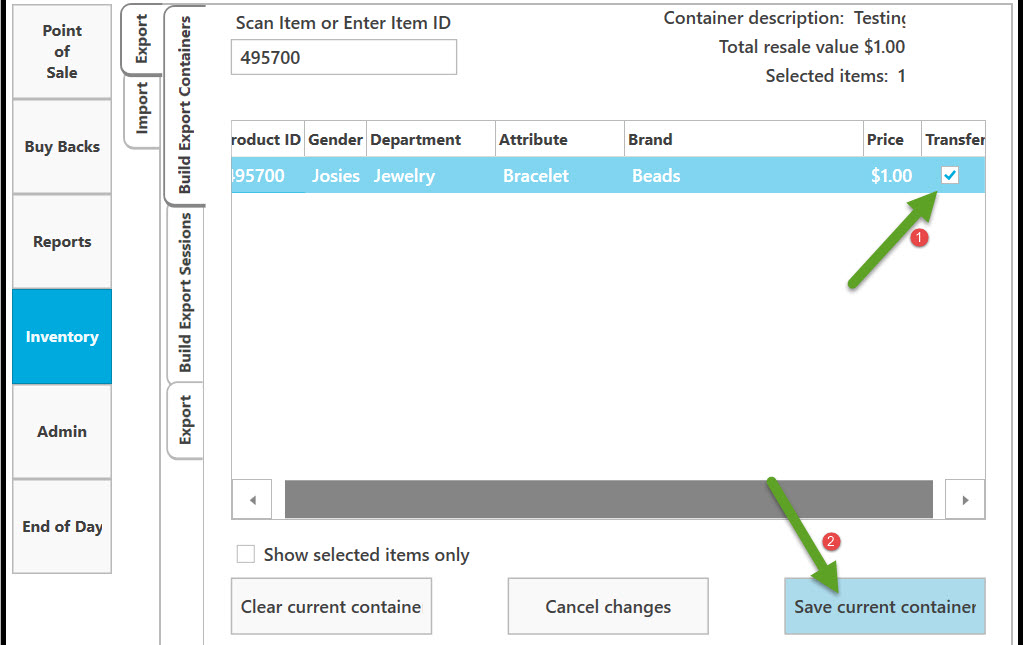 To cancel changes click on Cancel changes.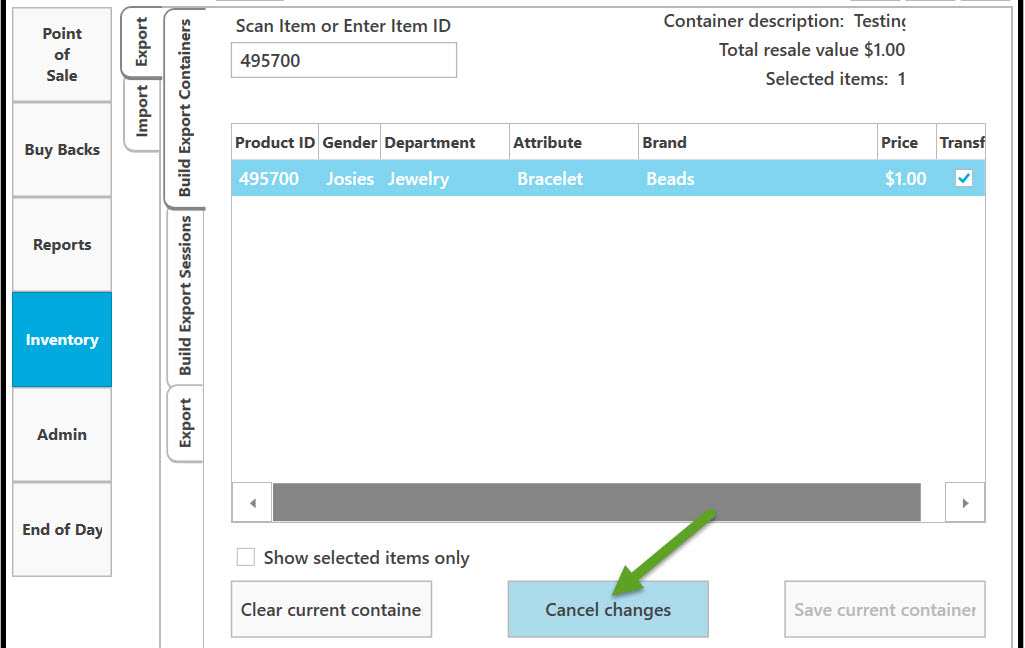 If you choose to save to current container, the item will be shown in Existing containers. To edit, single left click on item and select Edit Selected Container.