Go to Inventory.
Go to Purchases.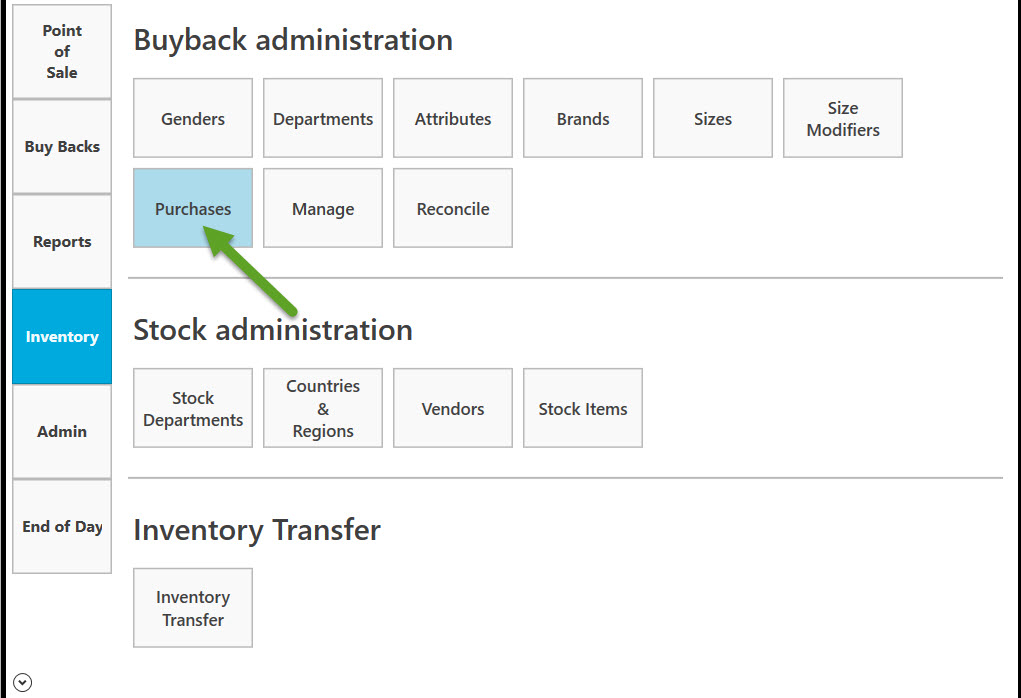 Select the vendor from the list by left clicking on down arrow or enter a new vendor name, if a vendor should be associated with the inventory purchase.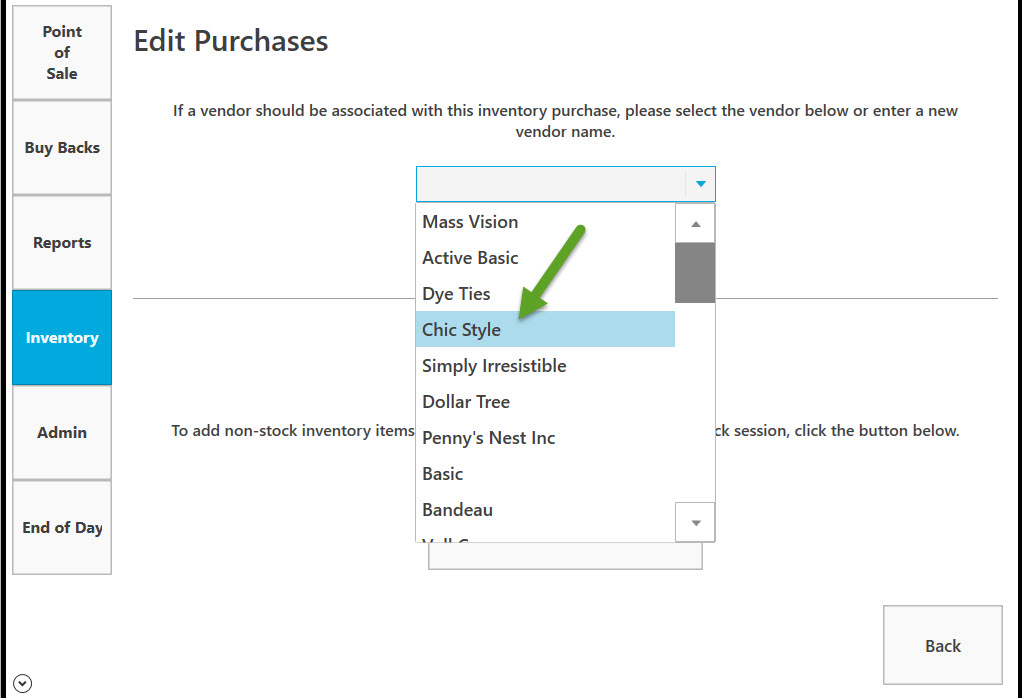 To add non-stock inventory items purchased via means other than a BuyBack session, click Add non-stock inventory items button.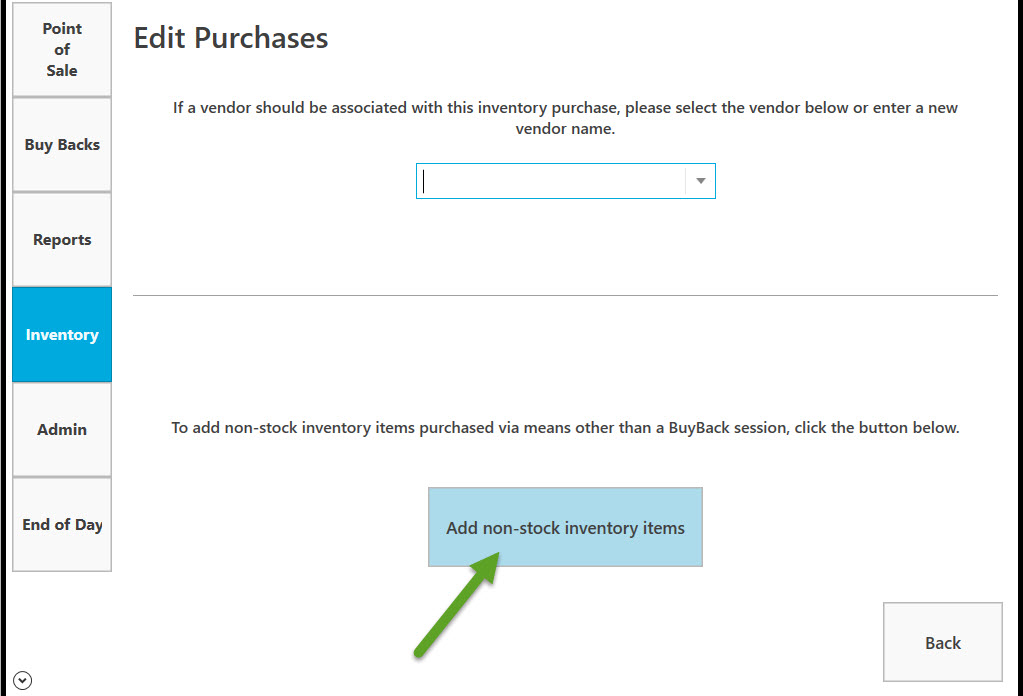 Select Gender.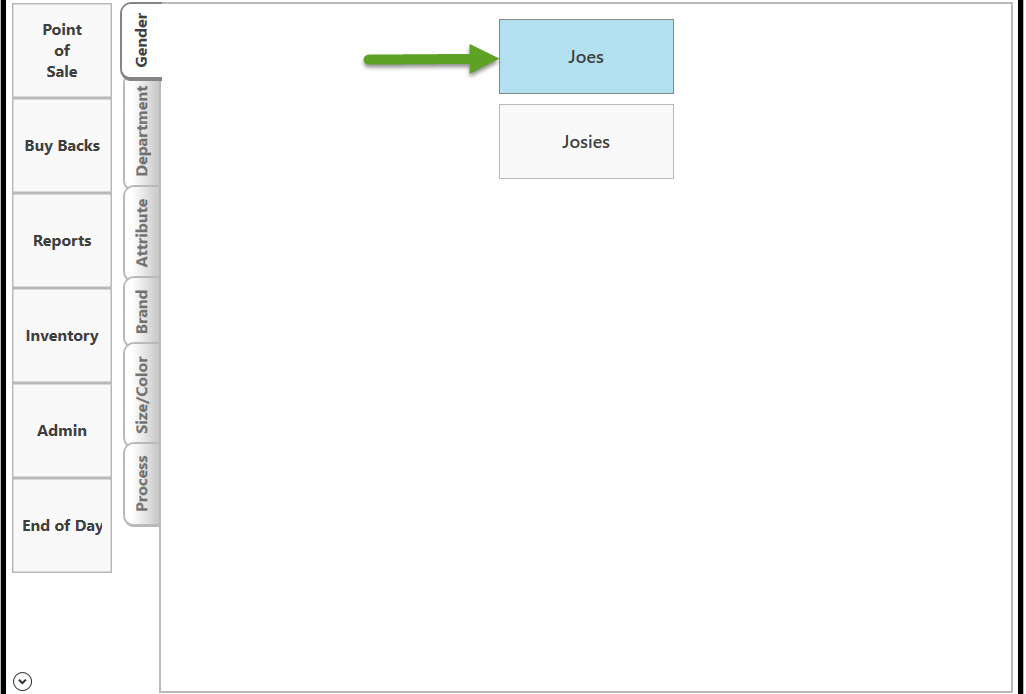 Select Department.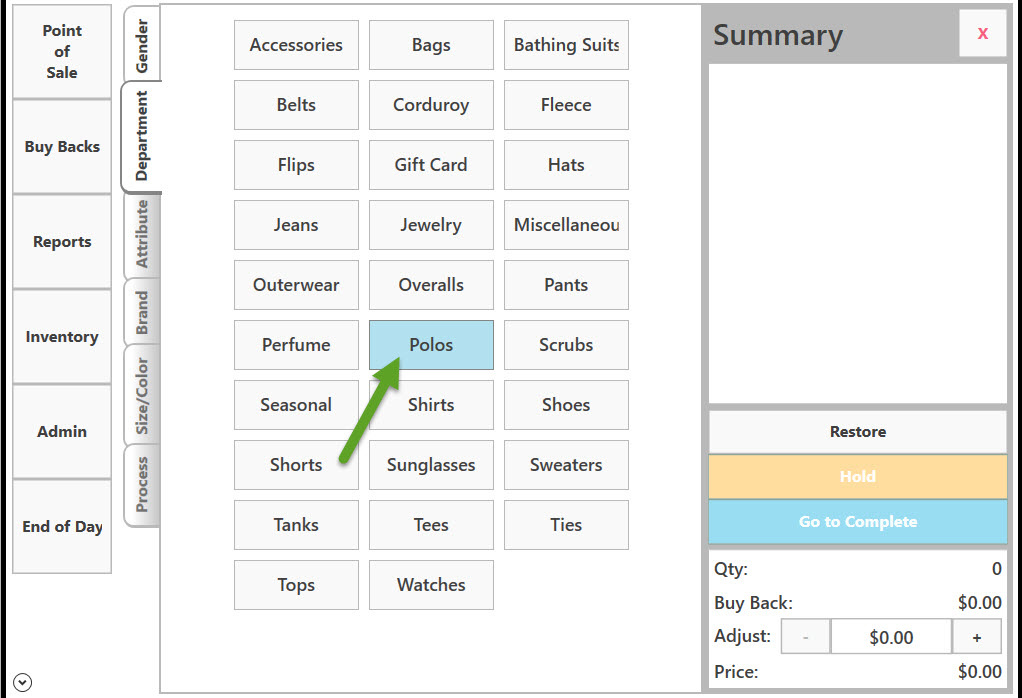 Select Attribute.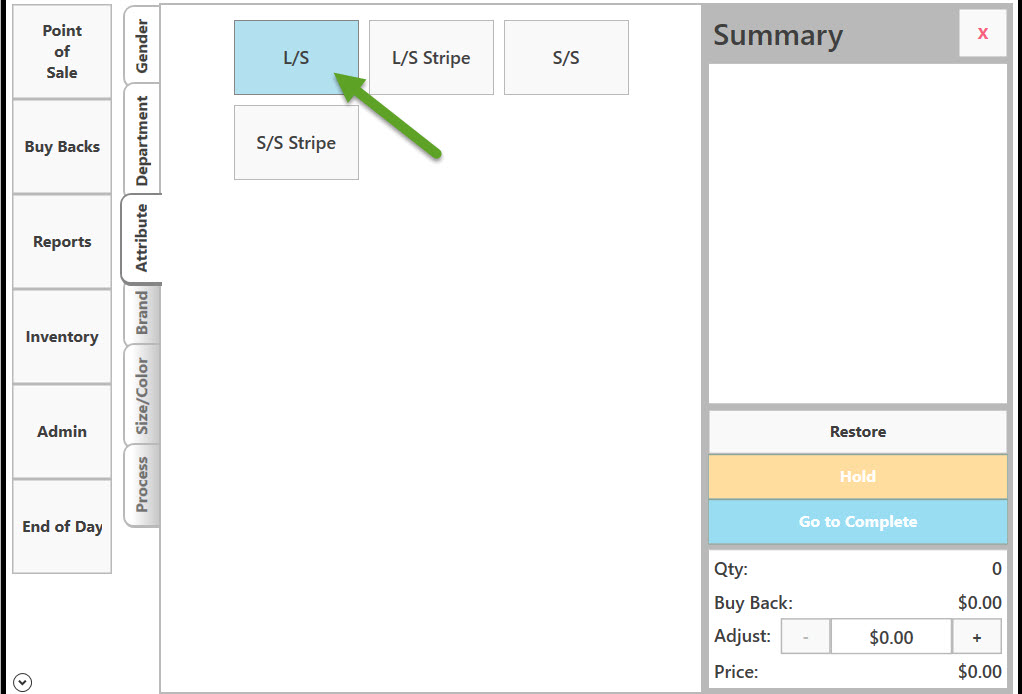 Select Brand. You can choose either from Top Brands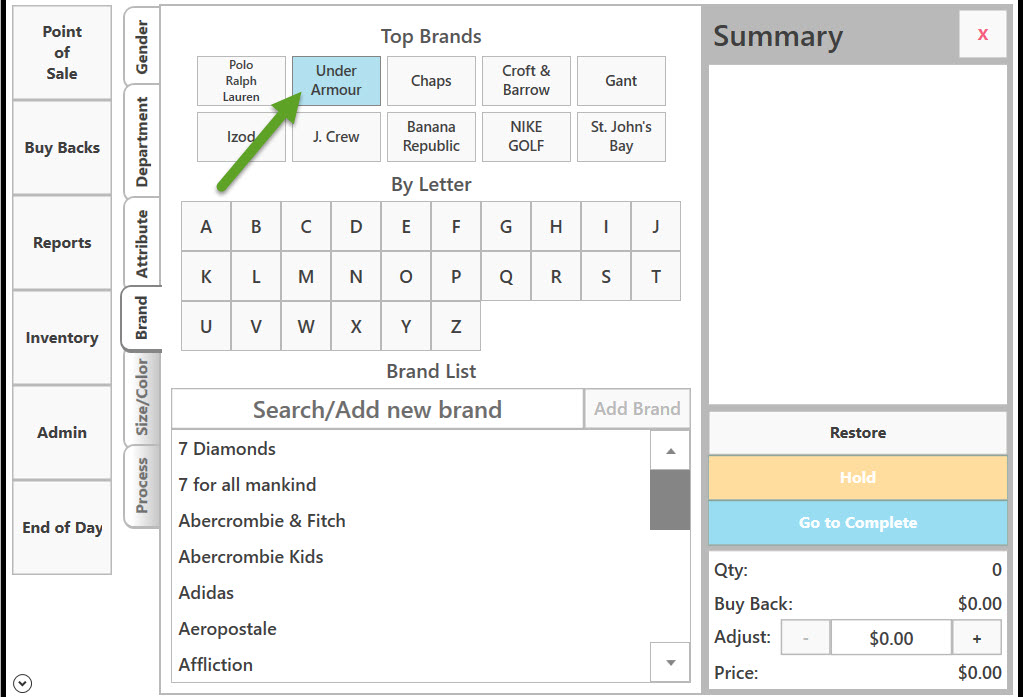 Or select By Letter and choose from Brand List.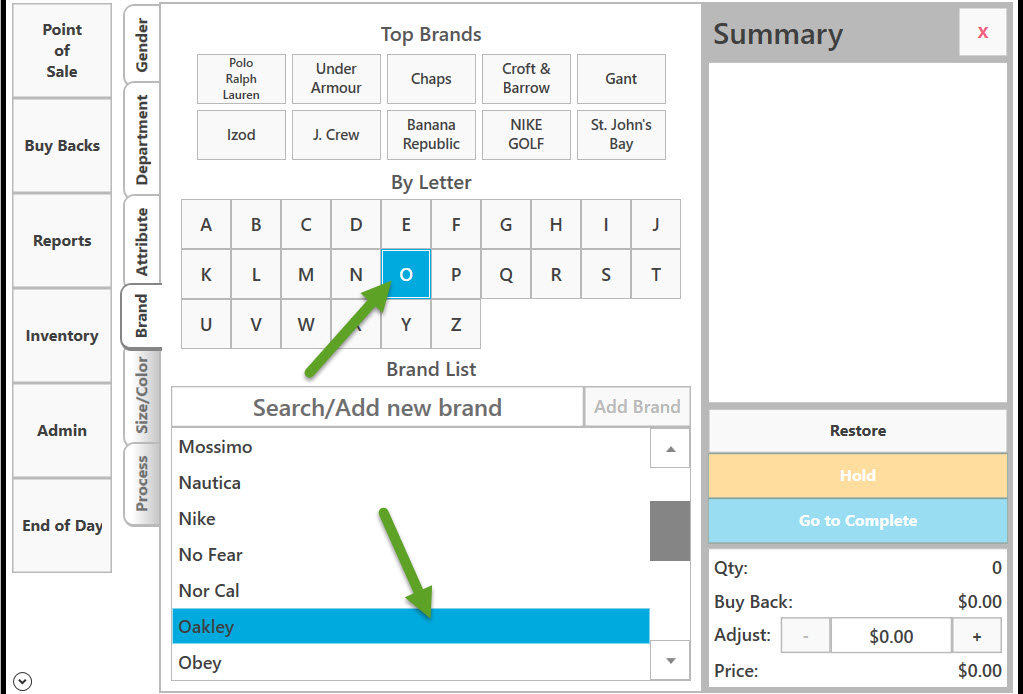 Click on Down arrow to see complete Brand List.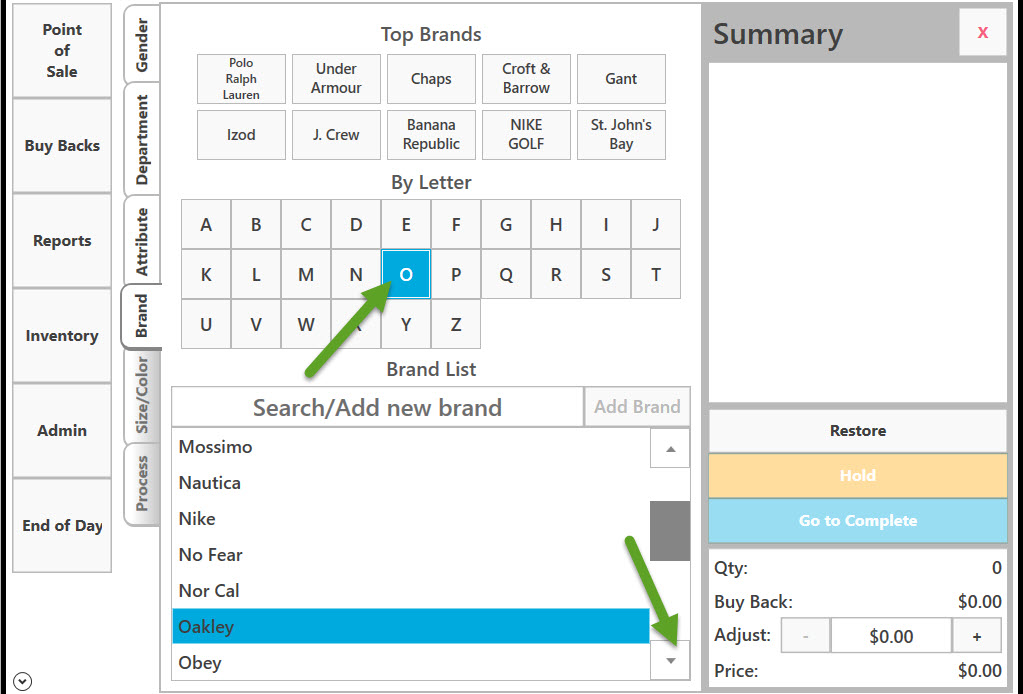 Select Size.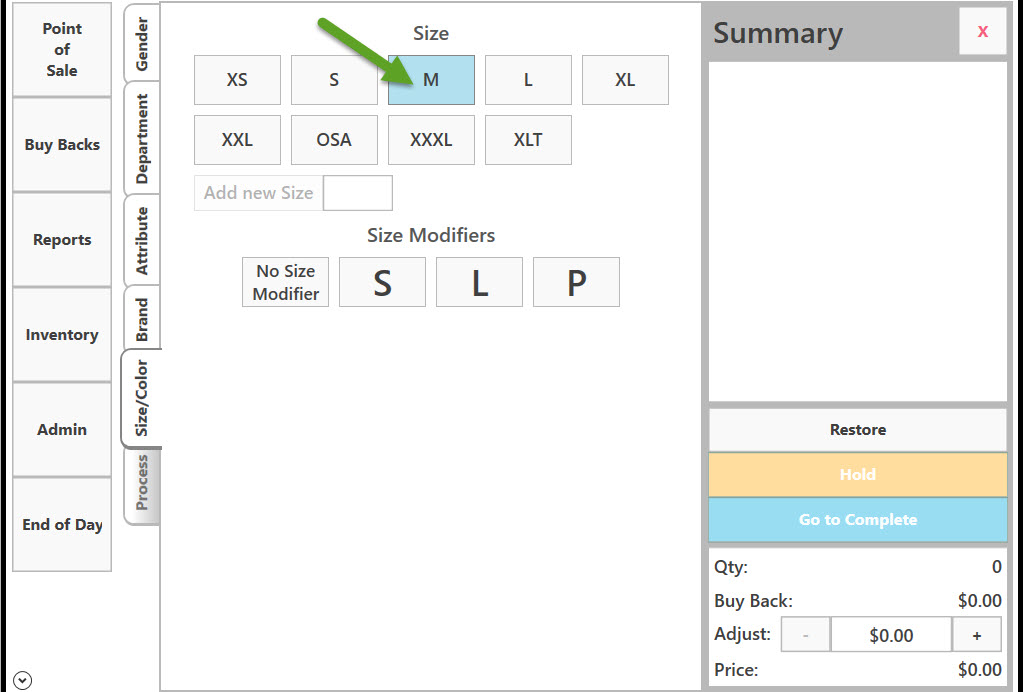 To Add new Size type size  in the field and click on Add new Size.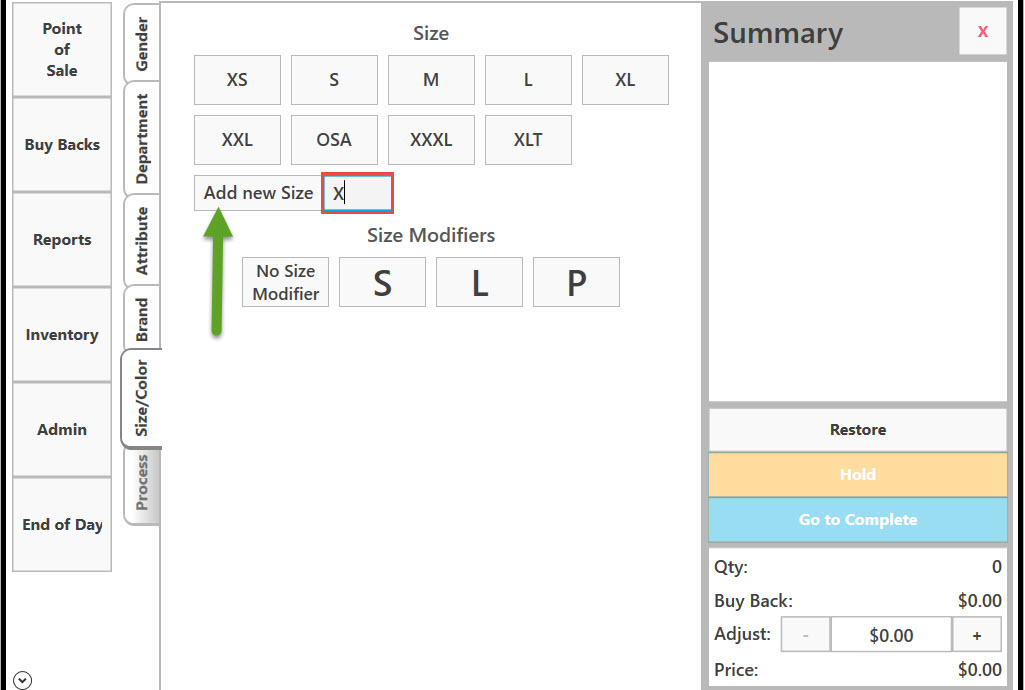 Click Yes to confirm or No to dismiss.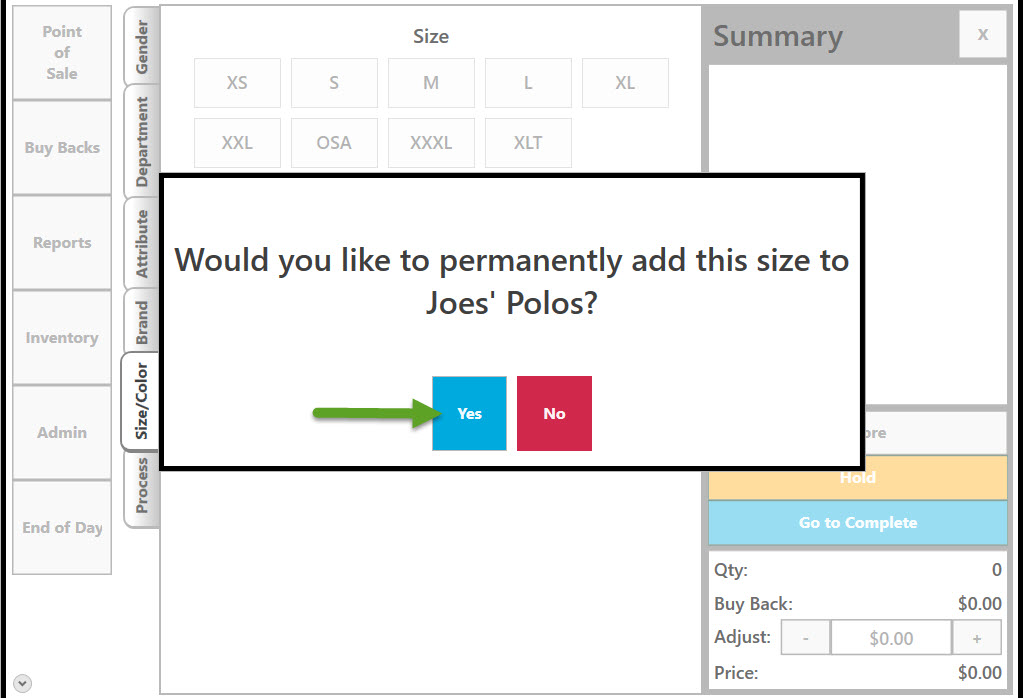 Select Size Modifier.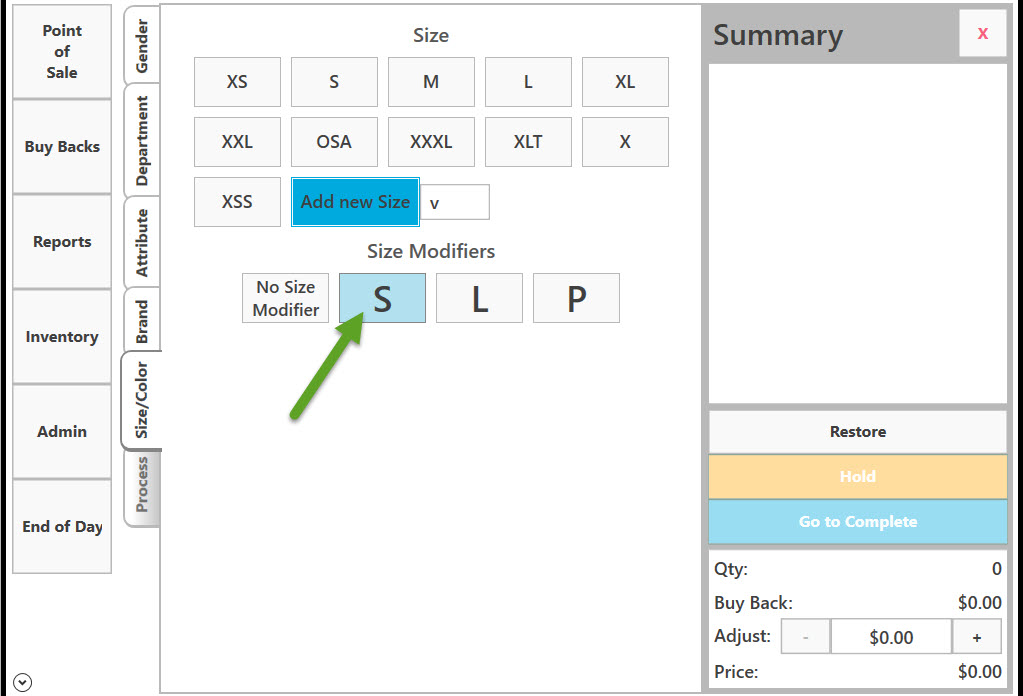 Or No Size Modifier.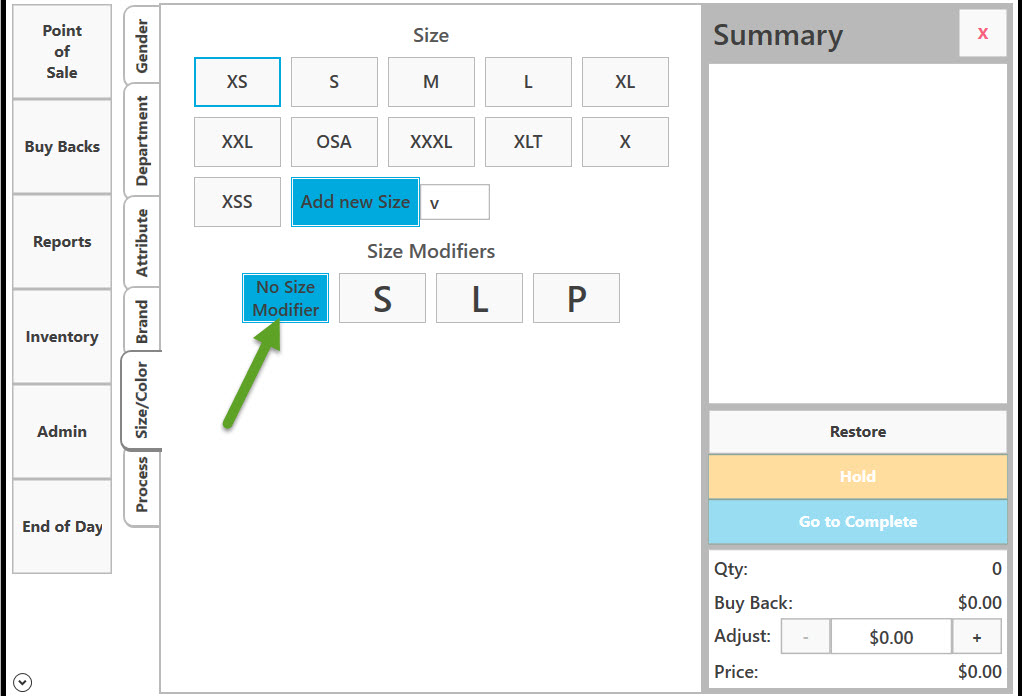 Select Pricing Tier by clicking on "+" or "-".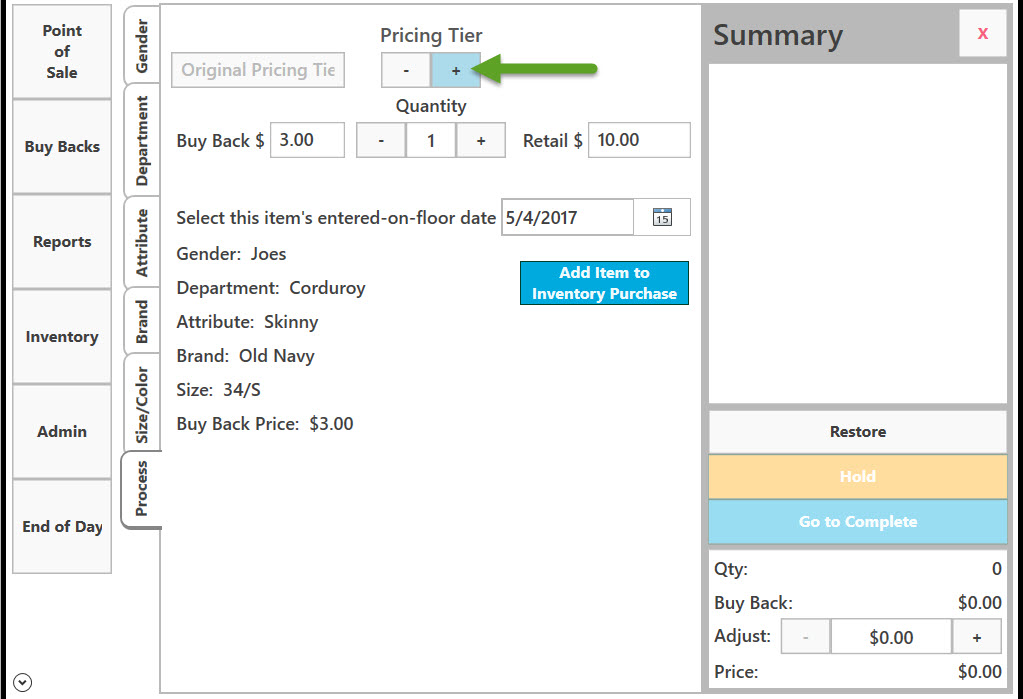 Adjust Buy Back price and Retail price.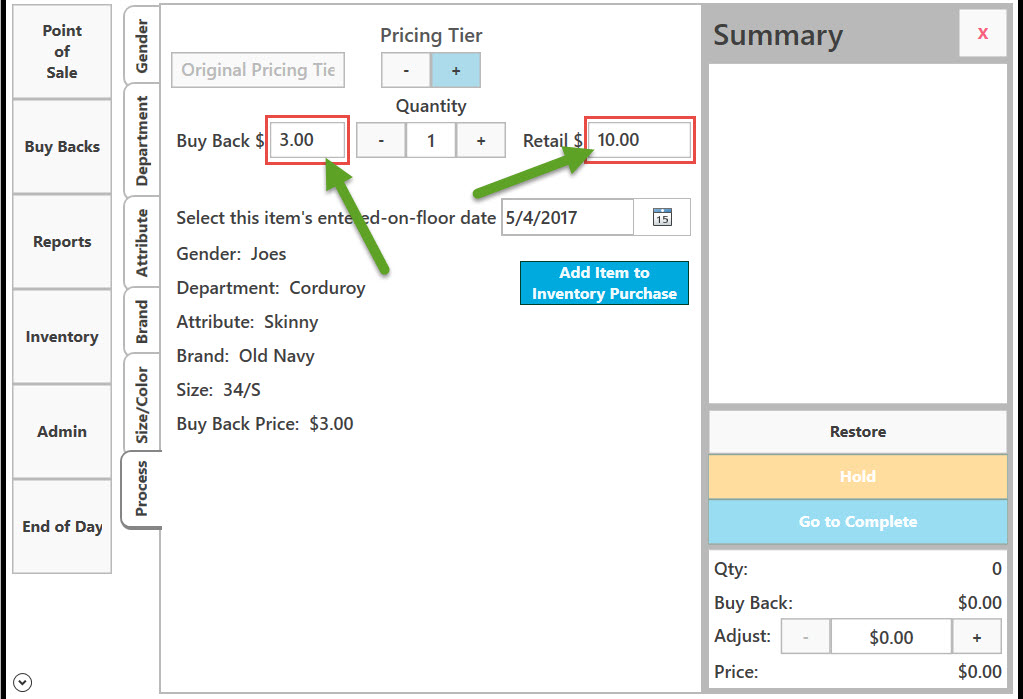 Adjust Quantity  by clicking on "+" or "-".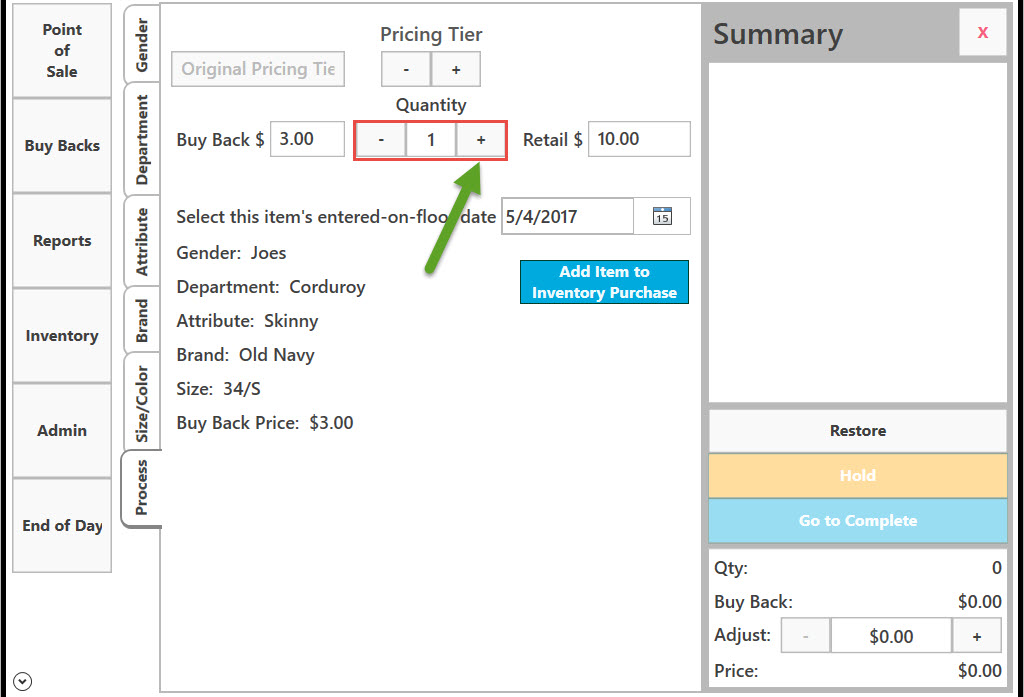 Select this item's entered-on-floor date.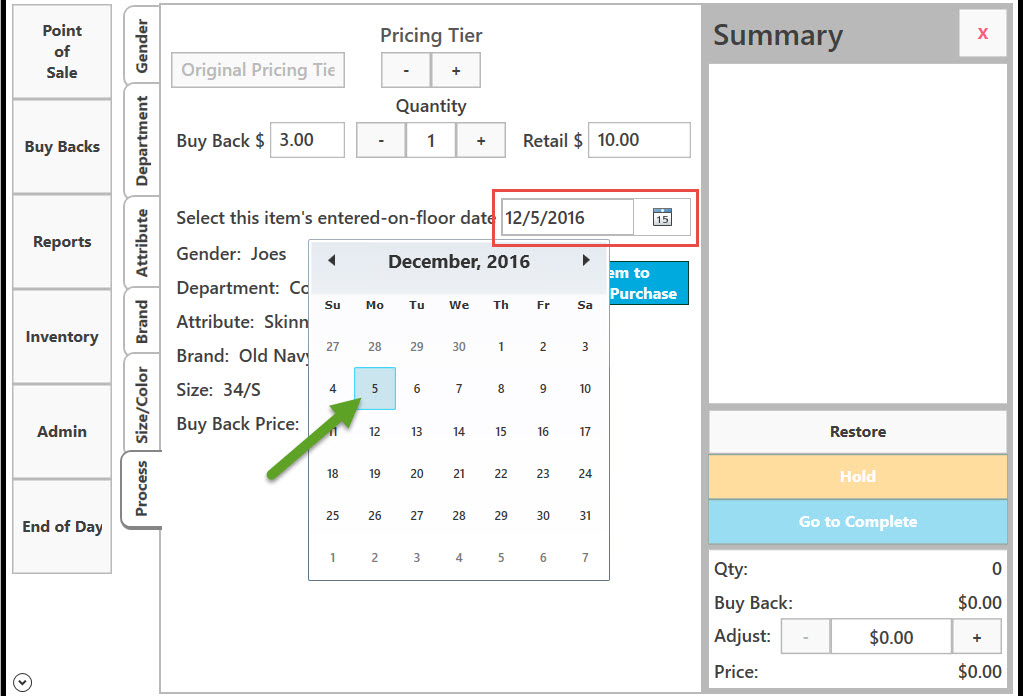 Click Add Item to Inventory Purchase.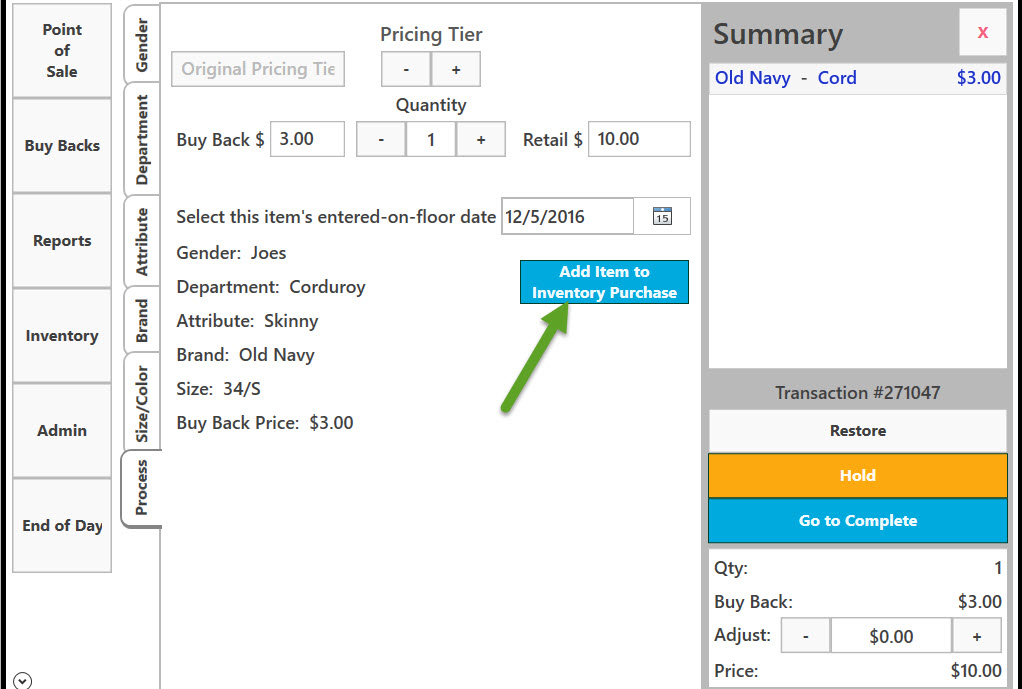 Click Go to Complete.