How to edit Store Information
Click on Admin.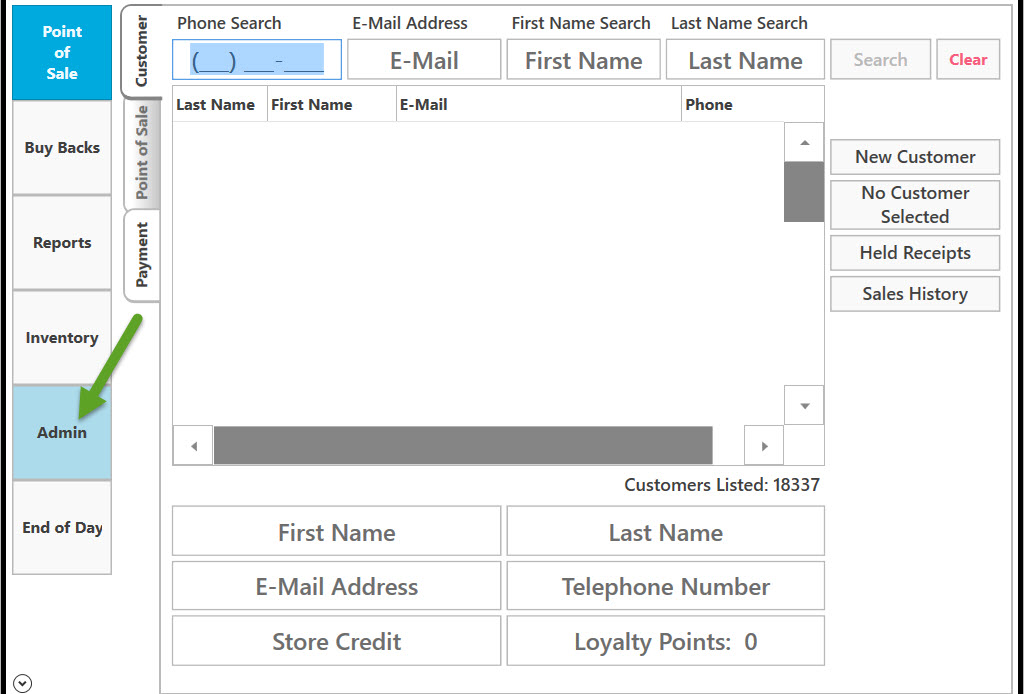 Click on Company Preferences.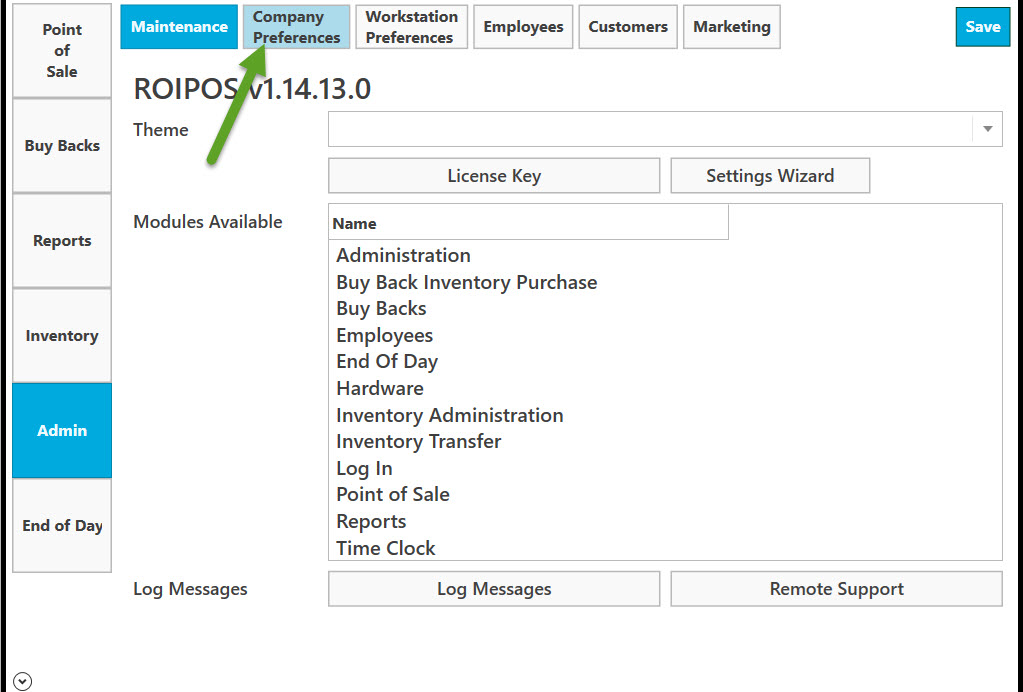 Edit Store Info. Click on down arrow to scroll down the list.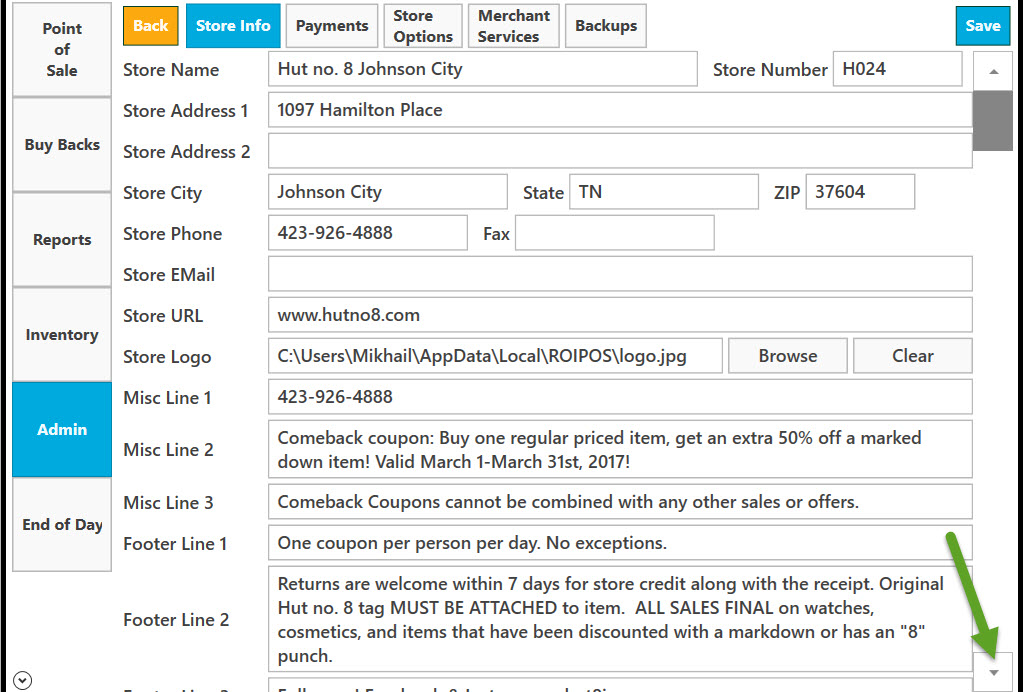 To edit Store Logo sign click on Browse button.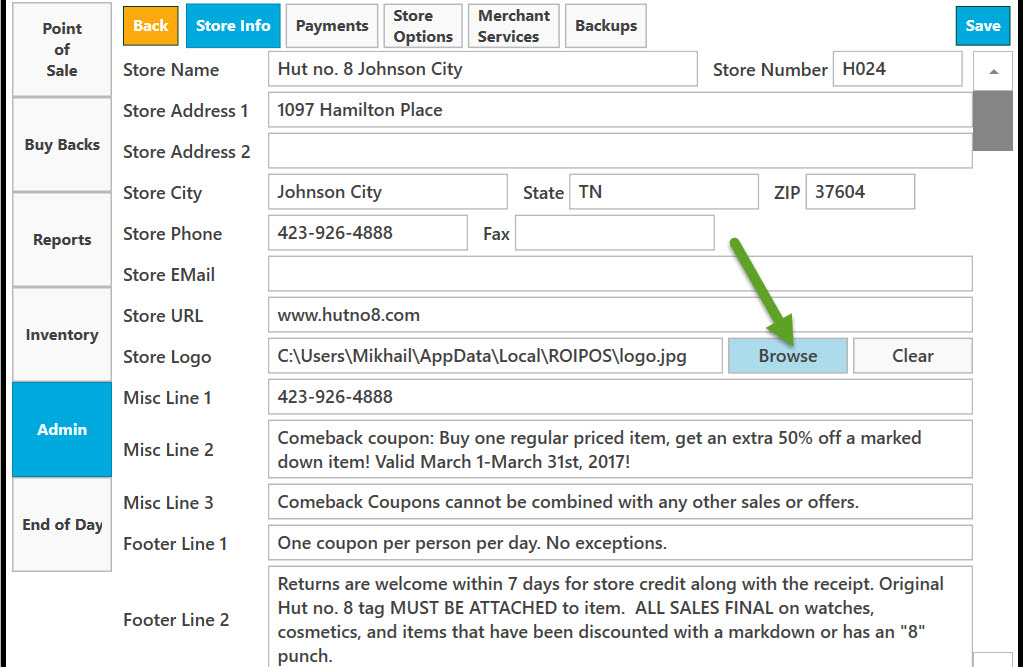 Select file with the Store Logo, then click Open button. Or click Cancel to go back.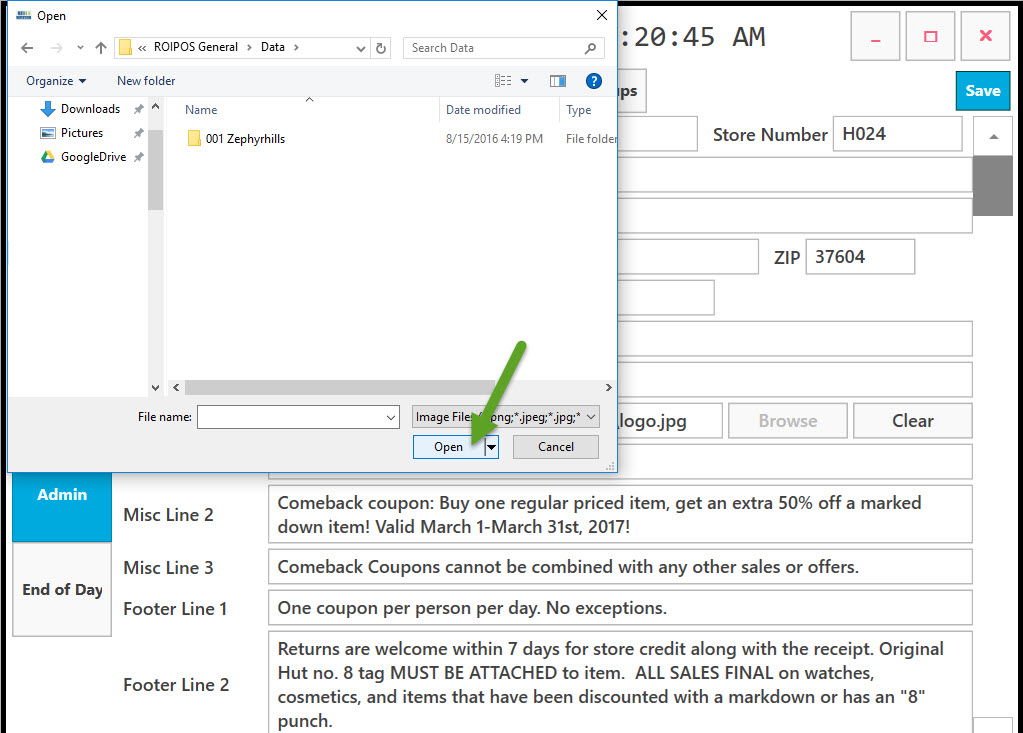 If you wish to remove the Store Logo from the database, click on Clear button.
Click on Yes to clear Store logo or No to cancel.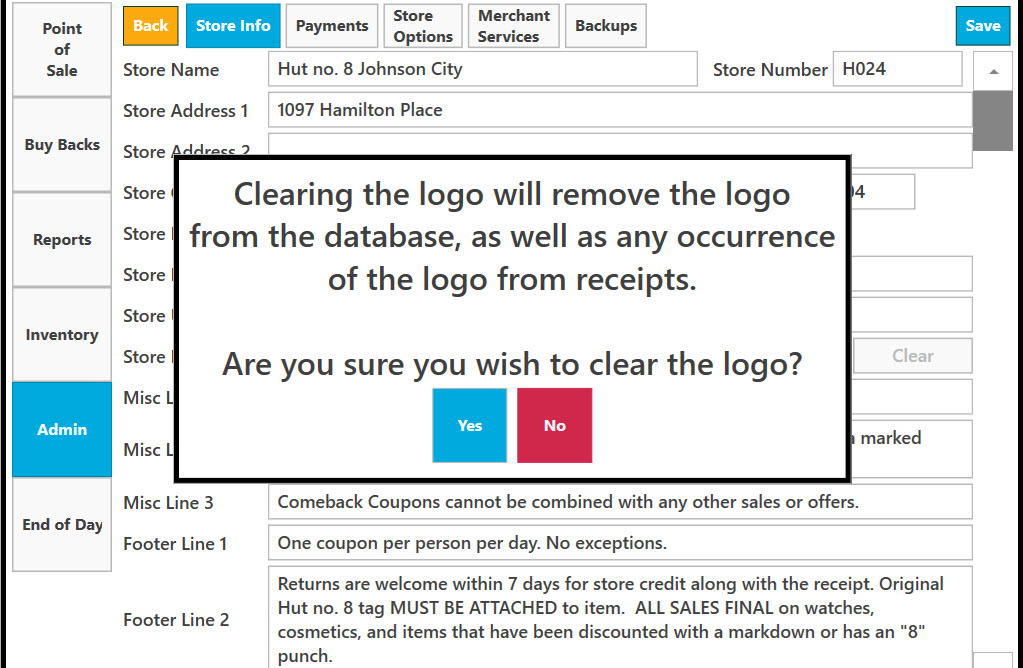 If you click on Yes, Store Logo will be removed.