How to create Stock Inventory report
Click on Reports.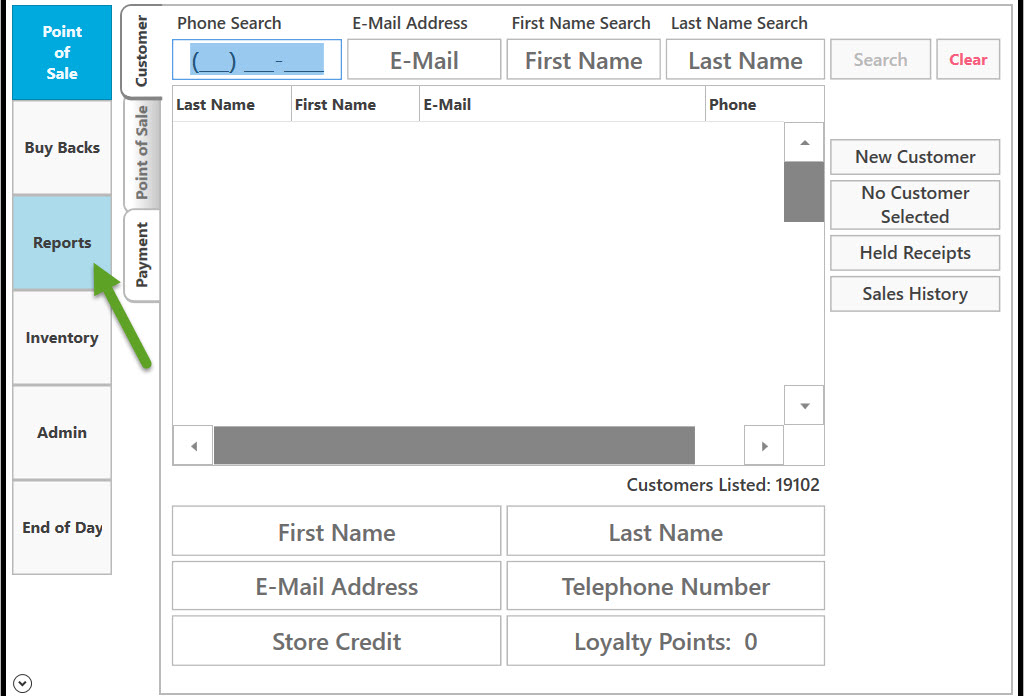 Click on Stock Inventory.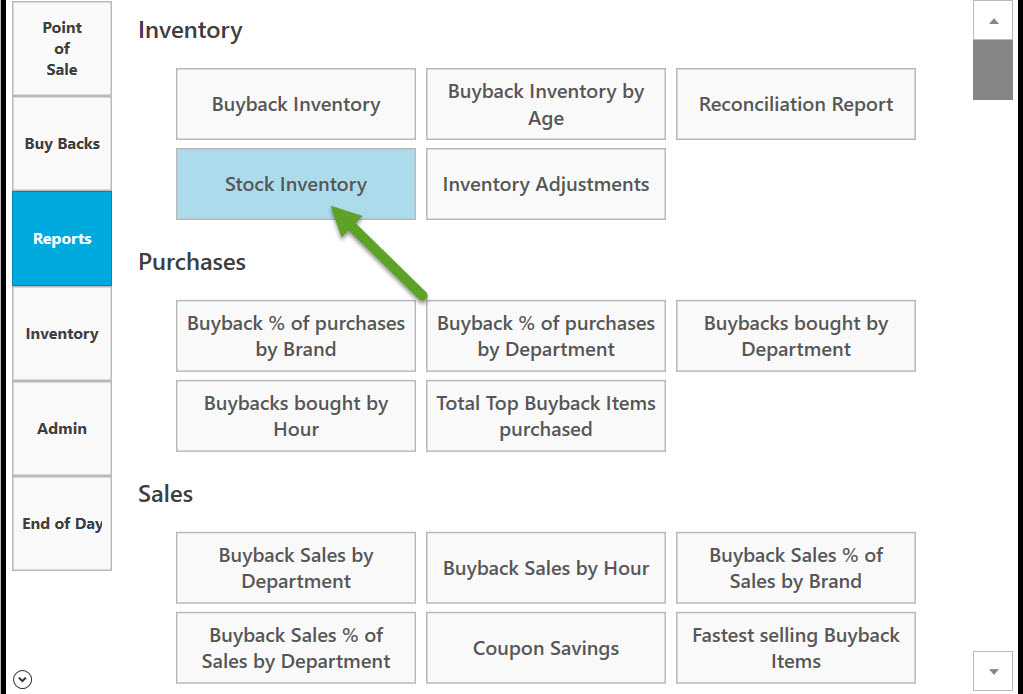 Click on Expand All to see expanded list.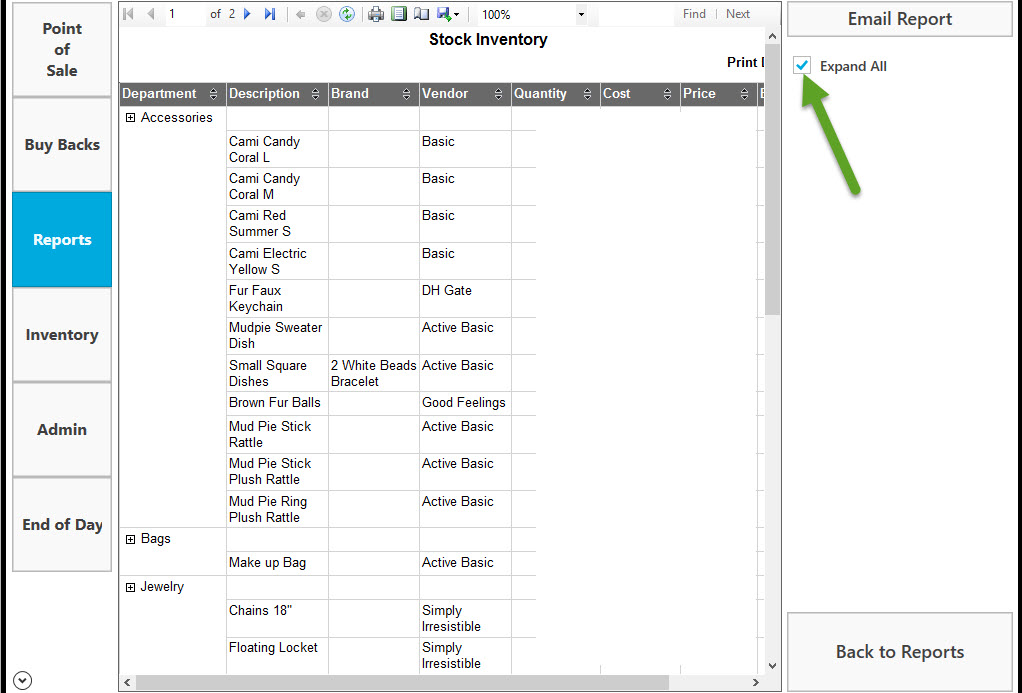 Scroll horizontal and vertical scrollbars to see full report.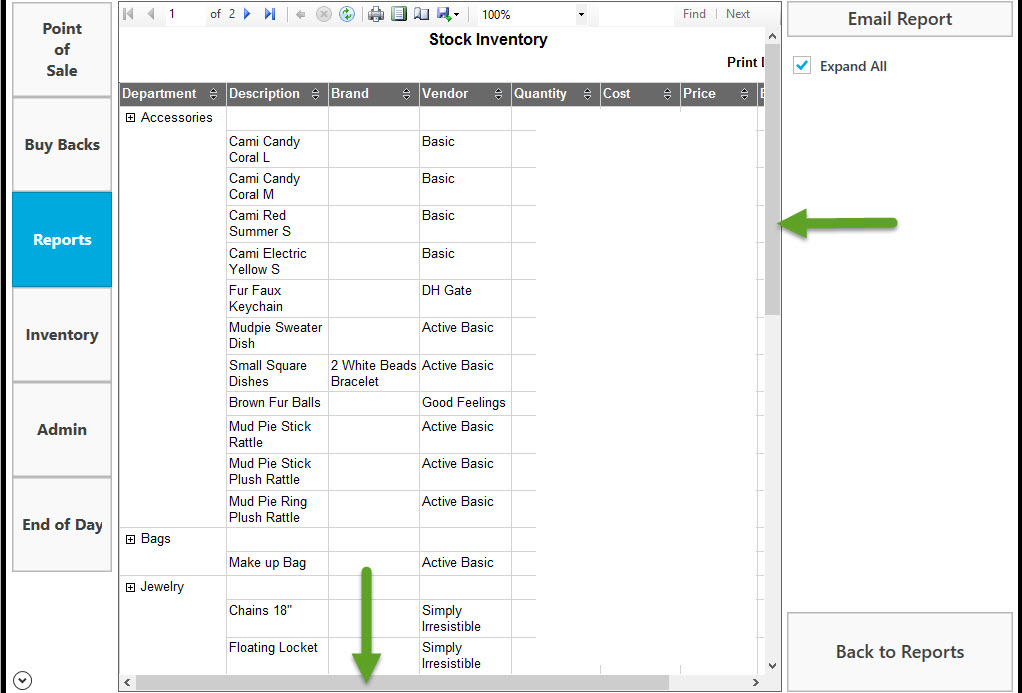 Print Date will be shown on the report as current date.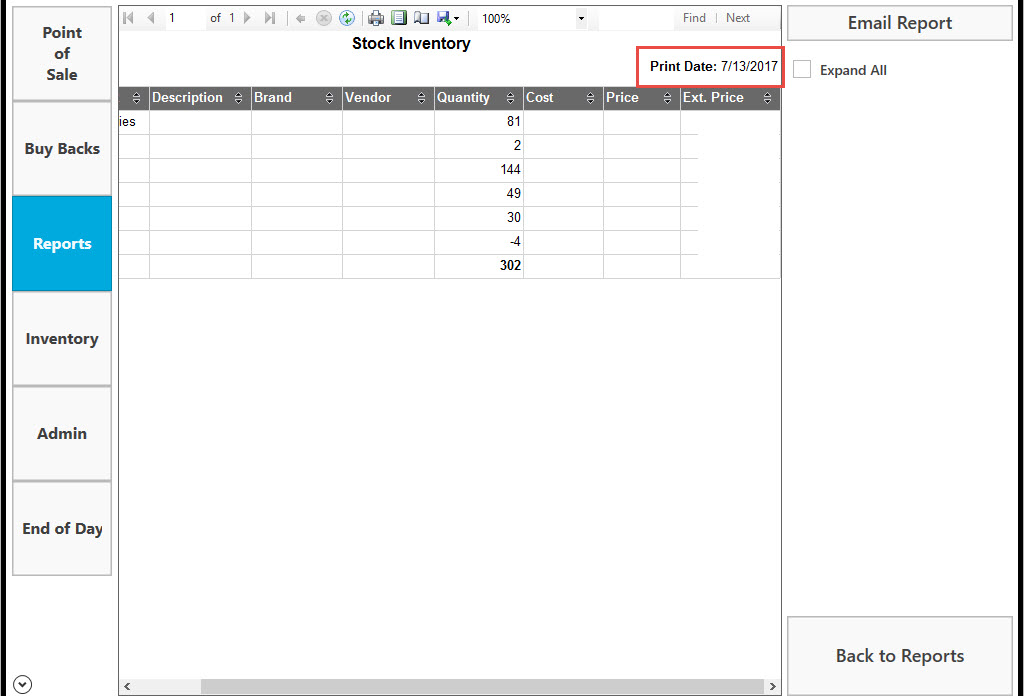 To print report click on print icon.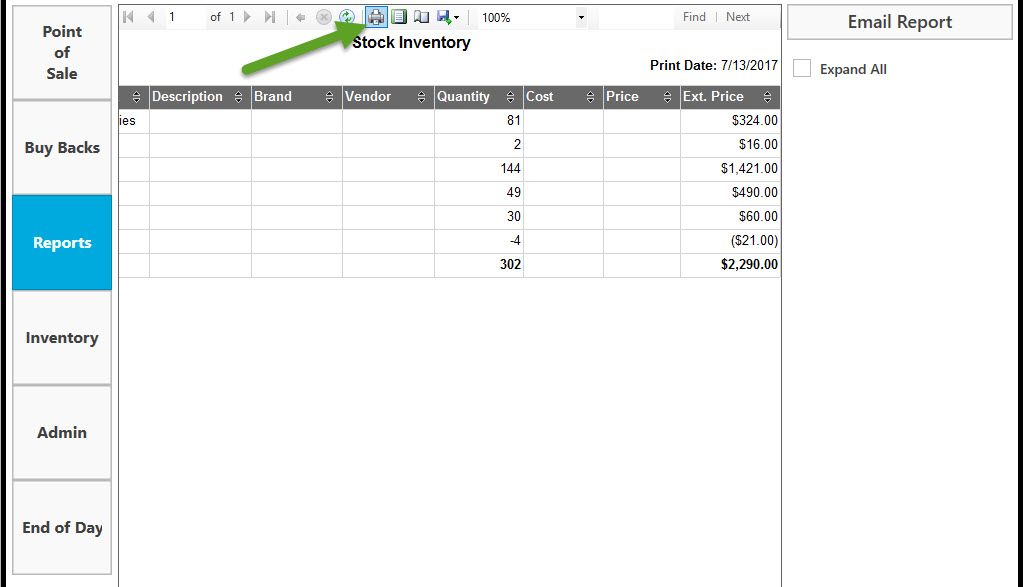 To find text in report type in the filed then click on Find.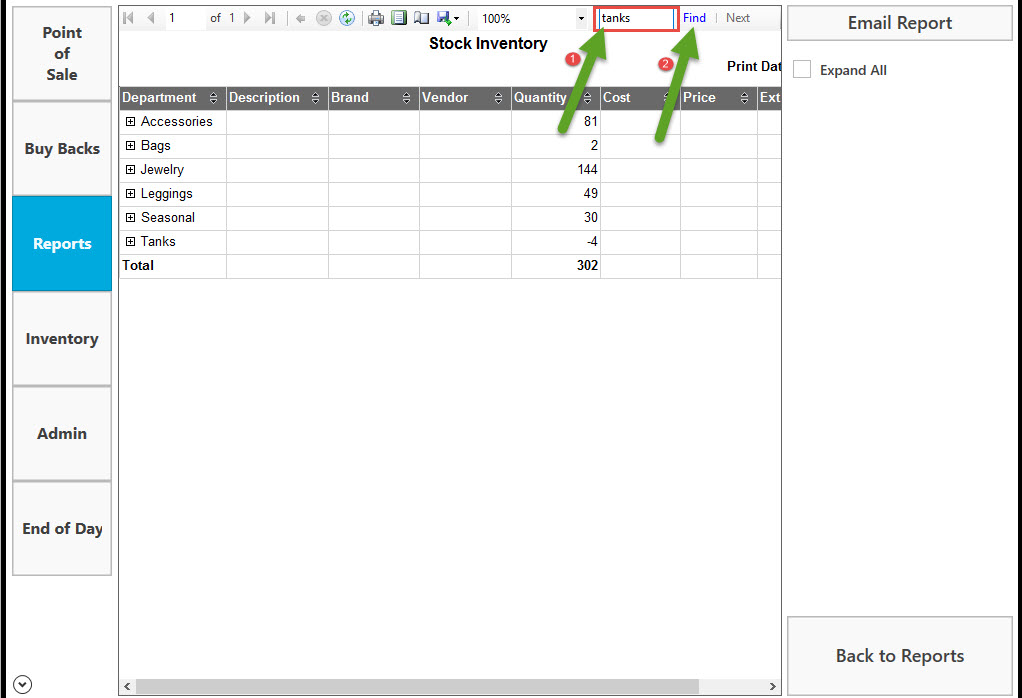 To email report click on Email Report button.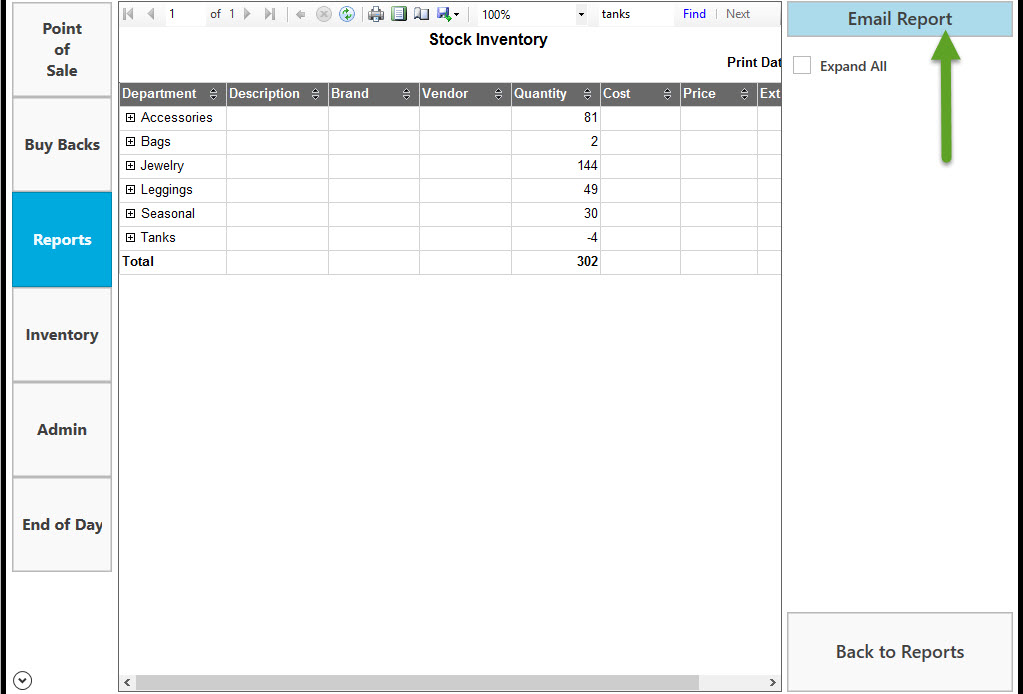 To go back to reports click on Back to Reports.