How to remove Stock Items
Go to Inventory.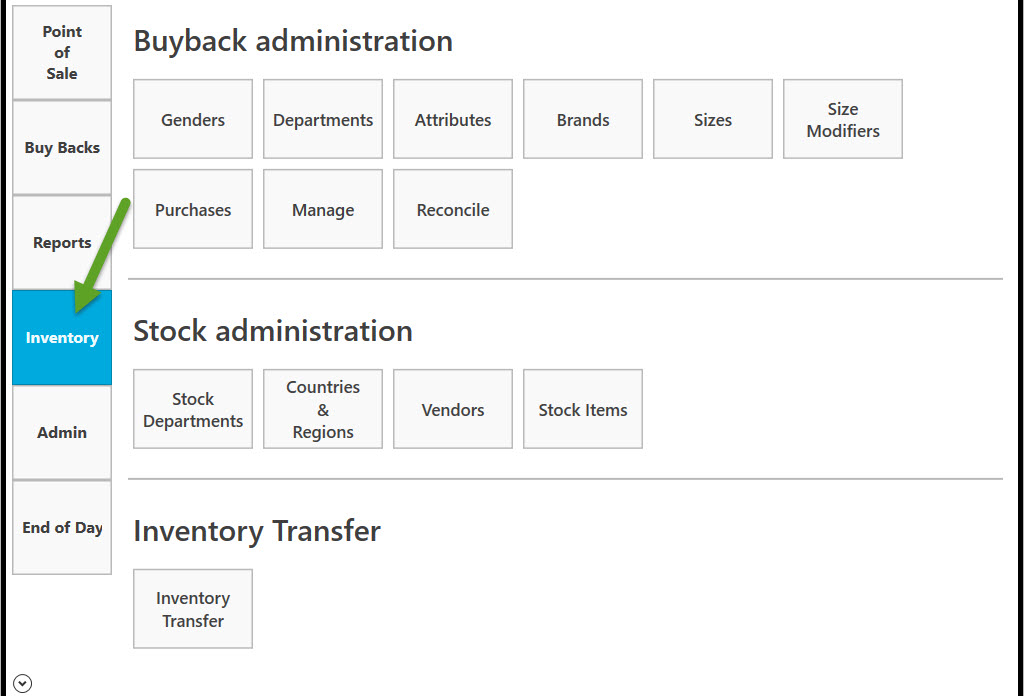 Go to Stock Items.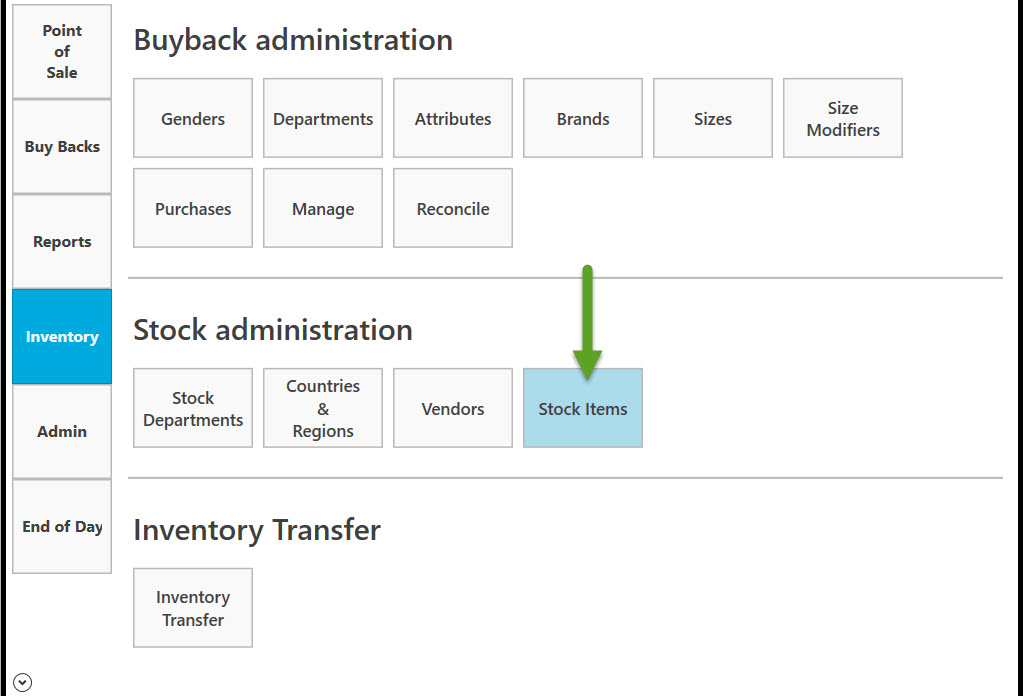 Select the item from the item list that you want to remove by single left clicking on it.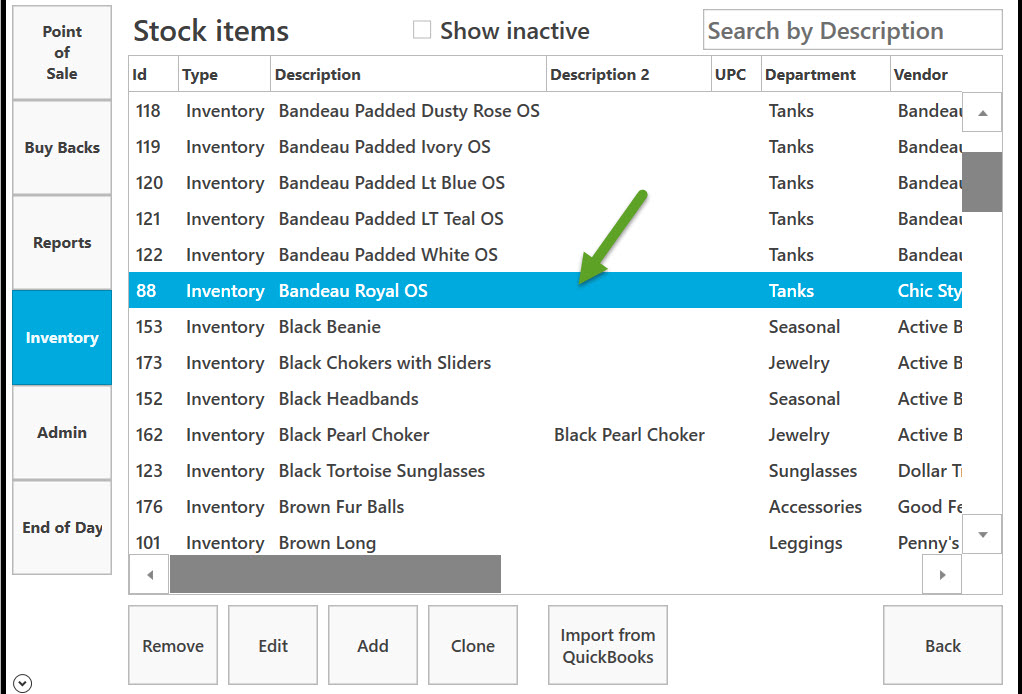 Or search the item by description by typing Item name in search line.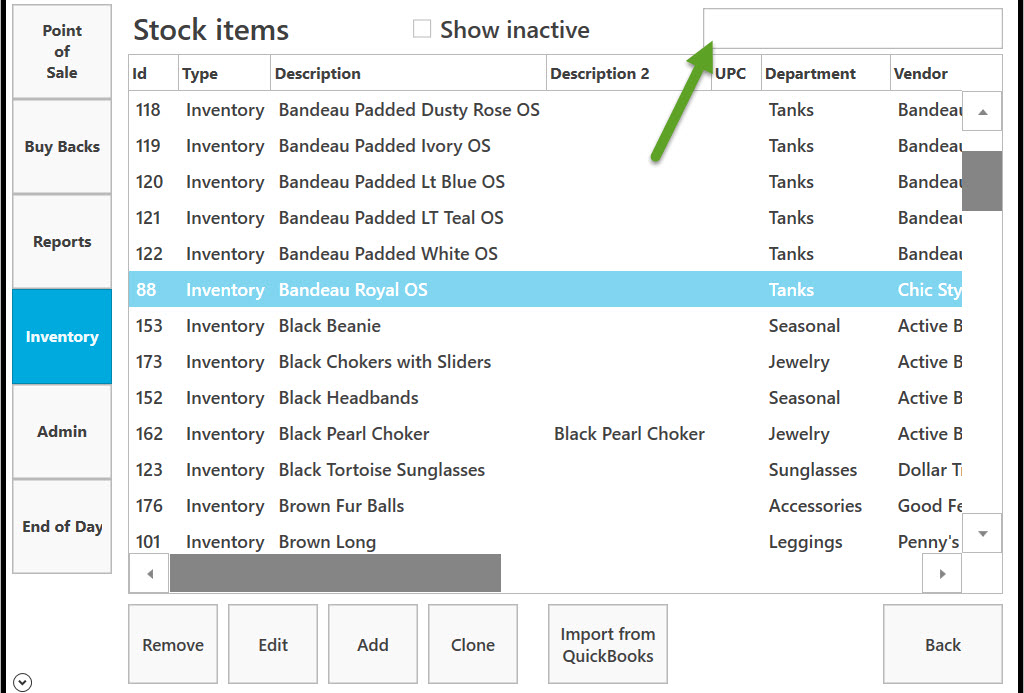 To include inactive items to the list check Show inactive.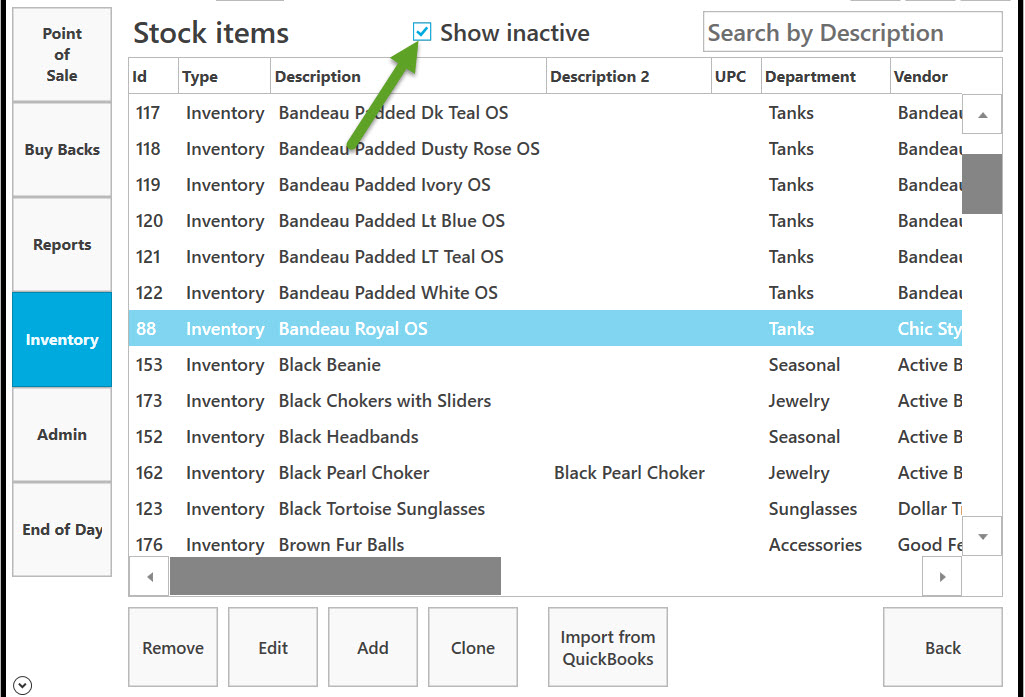 To remove selected item, click Remove.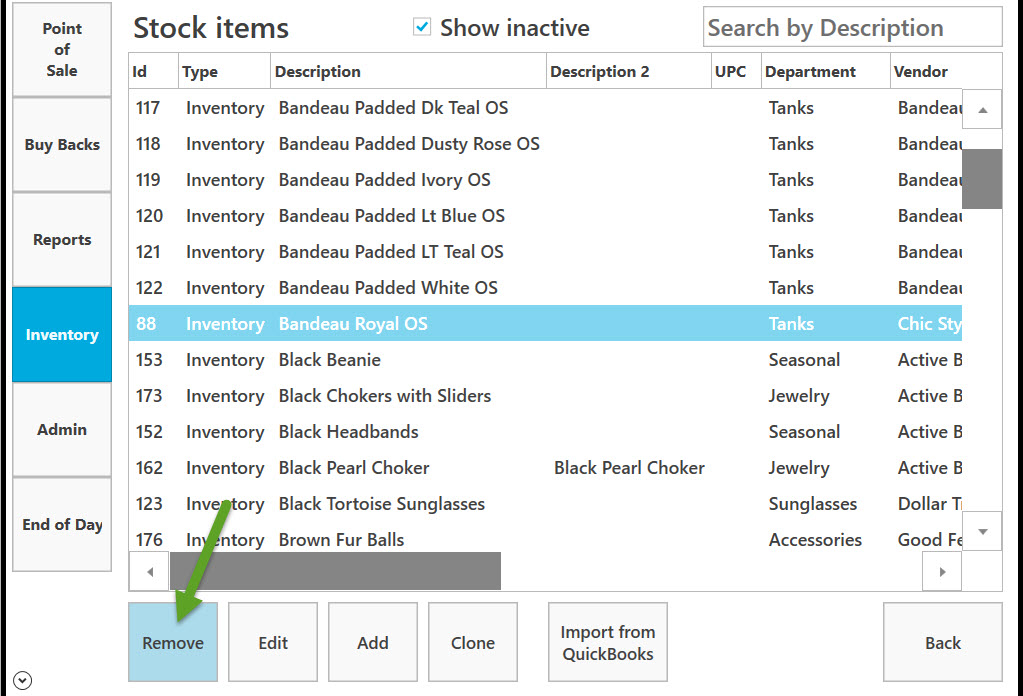 Click Yes in the confirmation window if you want to remove an item. The item will be removed from the item list. Or click No to return to the Item list.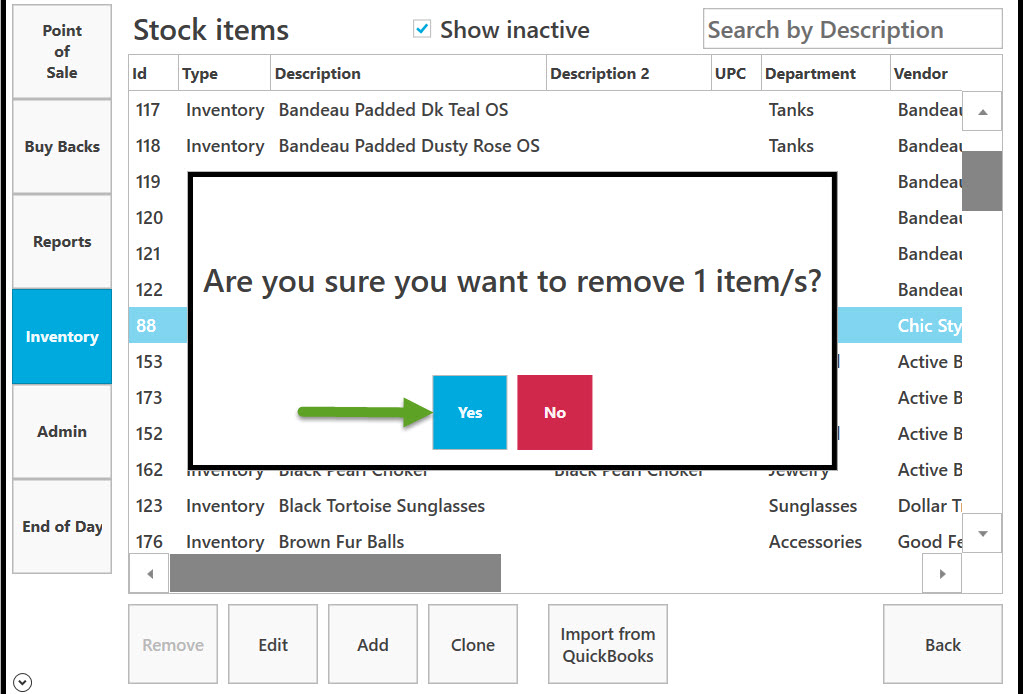 If you check Show inactive, select an item by single left clicking on it and select Remove, and confirm deleting. The item will be  highlighted in red and in column Active  "true" will be changed to "false".
Click on side arrow to see the full list.